If you really want your financial future to be as bright as it can be, you need to start working on it now. It doesn't matter how young you are; you're almost certainly old enough to be making plans for your future. Even if you feel financially safe and secure right now, that could all change later on in your life if you're not putting the right plans in place and preparing for what comes next. Don't fall into the same traps so many others have by not planning properly.
Know When You Want to Retire
First of all, you should have an aim for when you want to retire. This is important because then you will know what you need to achieve by which age, and it allows you to plan out your career more clearly. It will also help with setting goals for your pension, but we'll talk more about that later. Give this some serious thought and aim to retire early; it's more than possible if you plan ahead.
Slowly But Steadily Rid Yourself of Debt
Your debt can really hold you back as you get older, and that's exactly what you want to avoid. It should be your aim to rid yourself of your debt at the earliest possible opportunity. Put a plan in place for how to clear your debts sooner rather than later. This might sound like a pipedream right now, but if you keep working towards it, there's no reason why you can't make it happen.
Increase Your Future Appeal to Employers
Any sensible person wants to earn more money as they gain experience. You don't want to be stuck on the same page at the age of 50 as you were at the age of 25. So it's up to you to continually increase your appeal to employers so that you can keep moving up and earning more. You can do a masters in leadership online if you think this will help. Senior employees always need good leadership qualities.
Make Pension Plans
Pension planning is a lot more complex than many people think. If you're not sure where to start, you might want to discuss it with an independent financial advisor. They'll let you know where to start and what to do, so it's something to consider. You should also look into enrolling in your workplace pension scheme, as well as any external scheme you might want to contribute towards.
Start Investing Your Money Now
Finally, you should think about investing in your money in stocks and shares. It might sound like an alien concept to you right now, but it's much easier to get to grips with than you might think. It's all about putting your money in secure stocks and watching them grow slowly but steadily. If you can do that, you will have more money available to you later in your life, providing you with more security.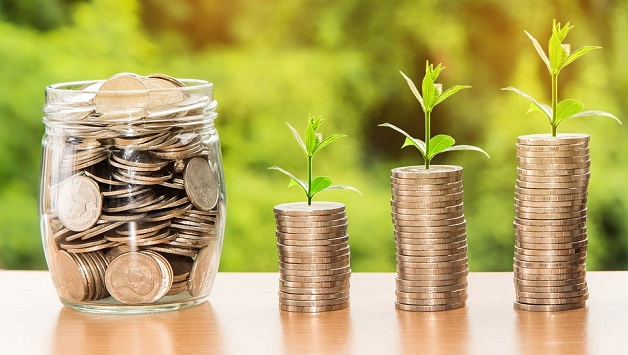 Image Source
It's so easy put off future planning when you're so wrapped up in what's happening in the here and now. That's perfectly understandable, but it's up to you to break out of that habit and work hard now to ensure you have a brighter financial future ahead of you for yourself and the rest of your family.