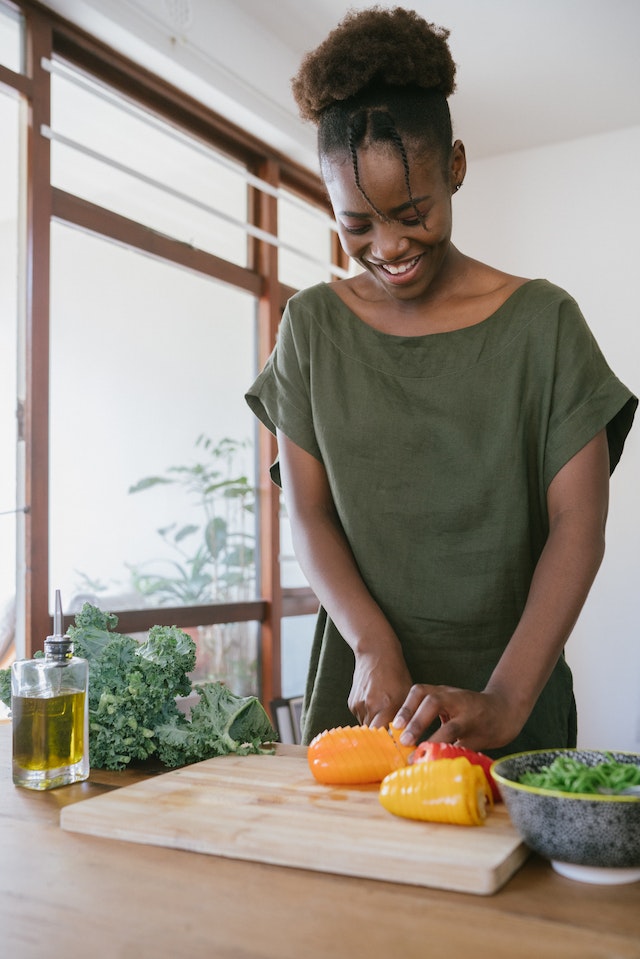 Image Credit
When it comes to improving your skills in the kitchen, it needn't be complicated or a competition to rush your learning. Taking things slow and getting to grips with your current skill level can help you get to where you want to be.
Improving your kitchen skills takes time, practice, and perseverance. Being able to improve means paying attention to what you are doing, being willing to change, and being open to learning. But at the same time, cooking can be a fun, enjoyable experience, and enjoying what you are doing will help you learn faster and easier and give you something you can enjoy doing.
So where do you start? This post looks at some tips for helping you to improve your skills in the kitchen.
Check your equipment
The tools you use to cook can play a massive part in how well your dishes turn out and how easy it is to whip up culinary delights. Get rid of those blunt knives and invest in high-quality tools, a new oven if needed and ensure you are using the right tools that are of good quality. It's the foundation that you need to really give you a great result, and investing in the right equipment to help you cook better is the foundation you need in the kitchen.
Get to know your ingredients.
The ingredients you use and how you use them will make or break your dishes. The more you learn about how different ingredients will react when cooked in different ways or used with other ingredients, will help you to understand how best to cook them. This will allow you to tweak your recipes or cooking methods to help you get the best results.
Also, it's worth noting that the better quality ingredients you use and the fresher they are will give you more flavourful food and better results.
Learn basic cooking techniques.
As the saying goes, you shouldn't run before you can walk, and the same goes for the kitchen too. You shouldn't try complicated recipes until you have mastered all the different cooking techniques, from roasting to frying, sauteing, braising, poaching, and more. How you cook your food will determine the results, flavor, and quality of a meal, so try your hand at learning some of the different techniques first so you have the basics to help you learn more and create more complex dishes in time.
Follow recipes
While it can be tempting to create or change recipes, at first, it is a good idea to follow them step by step. Whether you find tutorials online to cook along with or you try your hand at some simple recipes from food bloggers, such as how to make deviled eggs, stick to the recipe until you have perfected your technique, and then you can start mixing it up and adding in your own variations.
Conclusion
Cooking is one of these skills everyone needs for everyday life. However, paying attention to the small details can help you to build those skills and become a whizz in the kitchen in no time.