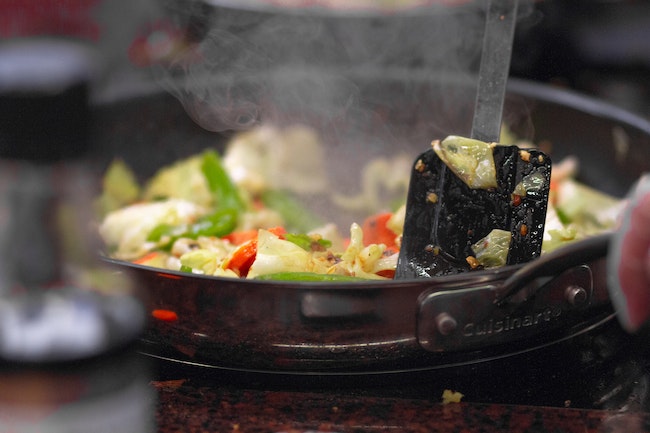 Image Credit
I think it is safe to say that one of the good things that came out of this global pandemic is that a lot of individuals have discovered their passion for cooking. It can be baking breads and pastries, and to pasta making. I am sure one of your family members, friends, relatives have suddenly developed a passion for anything kitchen-related. Am I right? My sister discovered that she is actually into baking. She began just last year. She started baking loaves. Her banana loaf bread is to-die-for! She is now selling her baked goodies online which includes customized cakes.
I remember when I was asked to clean and repair your stove by my other sister. I thought she was just being nit-picky about stuff around the house but it turned out that my sisters had been talking about putting up an online bakery for the goods baker-sister was slowly trying out and producing. We prepared the kitchen, bought an oven, gathered baking tools, utensils and bowls, as well as baking ingredients. We made sure there is enough storage for my baker-sister to use. And, then, it all began.
I once read that a person should have at least three kinds of hobbies: an investment/money-making hobby, a physical hobby, and, a creative hobby.
Investment/Money-making Hobby
As the name suggests, this type of hobby should be a source of a passive income for you. A potential to become a big business in the long run would be best. I love writing. I once dreamed of becoming a journalist but, well, life interfered and I became an accountant. But nothing can stop me from doing what I love the most. I began writing articles several years ago. Writing became a side hustle for me.
Physical Hobby
It could be any sport you feel like participating in. Or a exercise. Maybe, hiking or walking. It can be any kind of hobby that will enhance your physical well-being. Dancing can be one, too! This kind of hobby is obviously for your health.
My physical hobby is walking. I just love it! But I have another in mind that I would want to try… yoga. I feel like I am too overweight for it. Well, there's no harm in trying. I believe I will learn to love it because it will make my aching joints loosen. It might be a way for me to reach my weight goal this year.
Creative Hobby
This kind of hobby is for the mind and soul. Reading for me has become a source of peace and quiet. It became a haven when my mind, body and soul is exhausted from life. It became an escape for when I couldn't deal with life yet. Find one creative hobby which will make you feel like your happy place.
I know you have your own hobbies but make sure you have at least three as I mentioned. Lucky you if all three is in just one hobby of yours. I think cooking can be fall under those categories. Right?