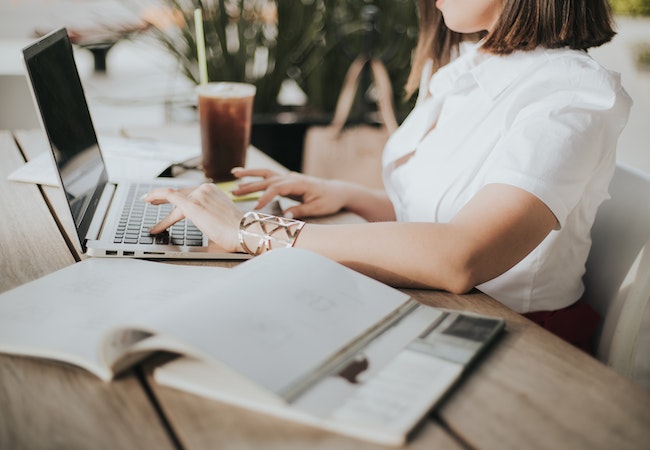 Image Credit
We all experience tough days from time to time. I mean, personally speaking, 2020 to 2022 were tough years for me. I am pretty sure it was for a lot of people, too. Businesses were closing, jobs stalled for most, and sources of income were threatened. Those were truly stressful years.
One of the things that I did and have been doing until now is taking little breaks, here and there. I try online games when one catches my interest. On such game is the very engrossing Tap Supermarket game. It is a grocery store simulation game where you will be boss of a grocery store managing it, the stocks, customers, and basically making sure you use the profit of the store in expanding the product lines.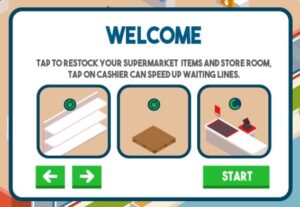 Let me tell you how the game works.
I started the game with only half of the store open, one cashier and two staffs refilling every section of the grocery store. All I needed to do was to make sure that the cashier works fast, every section of the store is filled with stocks, and whenever stocks are out, refill it. Make sure stocks are always available because customers will get mad and will walk out of the store.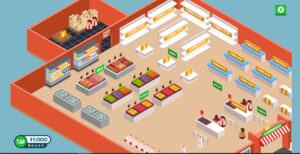 Everything is done with the tap of your mouse, thus the name of the game. It is so engrossing you will forget everything while playing. Your focus is on the challenge of keeping up with the demands of the customers who go in and out of the store! I tell you, the sound of the ka-ching every time a customer checks out will bring a smile to your face. And when you see your profits increasing by the minute…
Now, as your profits increase, you can start adding up a crew, cashier, and you can start opening other shelves. My tip: open the ones with the higher cost to open like the gadgets, fashion items, and dairies.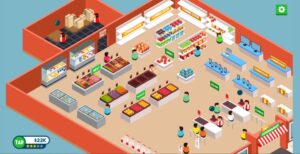 I promise you time will go by so fast because you will enjoy every minute of playing this game.
The only drawback that I observed is that there is no "pause" button so everyone can take a break from the very busy grocery store. You can stop playing the game for a minute or two, the game pauses somewhat. But when you go back and continue playing, you will notice a lot of angry customers with mad emojis on top of their heads. You really need to keep up with the demand to make them happy. Haha!
All in all, it is a very relaxing game to play after a tough day.
There are so many relaxing and engrossing games to play when you need to take little breaks from life. There are LEGO City Adventures Build And Protect, The Amazing World Of Gumball Tidy Up, Mahjong Solitaire. There is a Coffee Shop game for those who are dreaming of owning their own cafes. And so much more!
You know what they say about how short our lives are. It may not be all happiness but we can insert pockets of sunshine into our daily lives. Take breaks!