Not every individual works the same way. Some can sit still for hours, gets up only for bathroom breaks. Some has to get up every now and then to be able to think clearly. Doing the office renovation has taught us exactly that. Let's start with the home-office for messy individuals.
A trip to the hardwood store is a must for this kind of home-office setup. Smooth and even flooring is needed for the messy individuals. Cabinets, lots of storage spaces, boxes. The messy ones need to locate their stuff in order for them to work properly and efficiently.
For this kind of workers, the end justifies the means. It does not really matter how messy and disorganized their work space is as long as they deliver what is being asked of them.
Their essentials: large desks/tables, a simple chair, and storage space.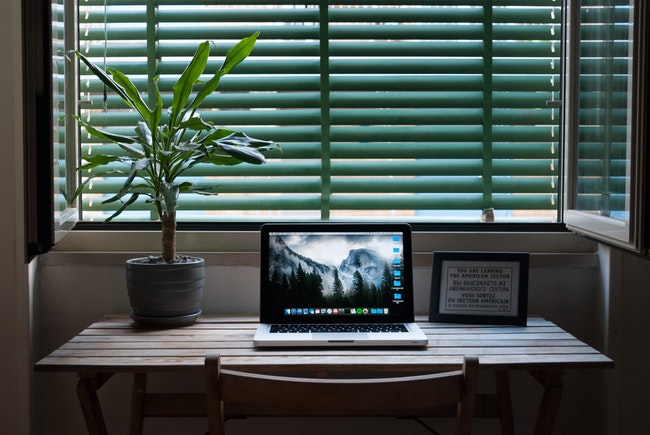 Image Credit
On to the next kind of worker… the neat and organized ones.
The home-office setup for the neat and organized individuals should be as "sterile" as their personalities. Nothing out of place on a clean desk, no document unfiled. Paint on walls is neutral, mostly white and gray. Floor is carpeted because you know they like things muted especially the noise.
Their essentials: a neat and simple desk and chair, an in-and-out document tray on top of the desk, magazine boxes, and filing cabinets.
Then, there are home-office setups for individuals always-on-the-move. Those who can't stay still for long periods of time. These are the workers who need to get up from their workstations every so often to get their adrenaline going. They need to stand up, walk around, go somewhere for short breaks in order to pump their energy to work effectively.
Their essentials: a movable table or desk that they can bring anywhere they feel like working. No need for a chair because they can stand while working or sit down anywhere they can move their table to. Area rugs, couches, pillows, cushions that they can use when they feel like hankering down somewhere to concentrate and work.
Of course, there is always the traditional home-office setup for the old-fashioned workers who can work when seated down on a chunky desk with a swivel chair, a reading lamp on top of the desk, an area rug, a fireplace perhaps, window bringing in natural light behind them, and a closed door when the working hours is up.
We can all relate to these types of home-office setups. We have seen it, we have one or two in our homes, and we have encountered the type of workers who use them. They may be our parents, an older family member, or even you and I.