The Internet hasn't just changed how we live our lives. It's also changed how we work and how we do business. Indeed, the rise and development of apps and web-based services have built up a gig economy for a lot of jobs—both big and small. And this definitely goes beyond signing up for Uber so you can earn extra cash on the side by ferrying people.
These days, tasks that used to be handled by companies in-house can now be easily outsourced elsewhere in the world for a fraction of the cost. Yet worldwide, one country in Southeast Asia continues to get a lot of attention from enterprises that are looking for some freelancing muscle: the Philippines.
Business processes usually outsourced to this country include simple ones like data encoding and customer service. Meanwhile, higher tier freelancer positions have included graphic designer, virtual executive assistant, social media manager, and web developer jobs, as well as a number of others.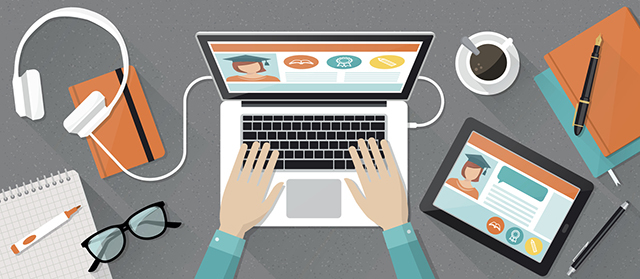 Image Source
There are many reasons why the Philippines has become a hotspot for freelancers. What follows are just three of the most important ones.
English Proficiency Is High Among the Region
Simply put, Filipinos have a high proficiency in English. As a matter of fact, the country is second only to Singapore in the English Proficiency Index among Asian countries. This presents a great opportunity for multinational companies who are looking to cut down on costs while still keeping the quality of work at a high level. This goes beyond merely hiring freelance writers. Other tasks like management, programming, and even accounting can be outsourced to willing freelancers who can communicate well and think on their feet.
And although there are other English-proficient countries in Southeast Asia, there's one other factor that makes the Philippines a better choice for outsourcing, which leads us to our next reason.
The Cost of Living Is Relatively Low
When it comes down to it, all businesses want to minimize operating costs. Hiring freelancers from the Philippines helps achieve this thanks to two interrelated factors. In the country, both the minimum wage and the cost of living are quite low and competitive, with the average monthly family income in Metro Manila at the equivalent of around USD 760 in 2015. This is compared to around USD 4,800 in the United States.
Due to the comparative difference in living costs, the possible savings from outsourcing to the Philippines is very high. This is especially true when the low cost of manpower is combined with the following reason.
The Country Has a Huge Pool of Talent
Compounding the reduced cost of enlisting Philippines-based freelancers is the country's big talent pool. And this goes beyond the country having a sizeable population of 100 million people to pick and choose from. The country also has a highly skilled and qualified workforce, with computer technology degrees being popular among young Filipinos. This alone makes the Philippines a great choice for seeking freelance programmers and web developers with good communication skills.
The amount of talent at your disposal can determine whether your company is on the trajectory towards success or not. Yet again, this is another area where the Philippines does not disappoint. And when this factor is combined with low wages, the country becomes a buyer's market for businesses looking for freelancers to beef up their team.
A Final Word: The Talent Is Easy to Access
In addition to all of the previously stated factors, Philippine entrepreneurs have also long been aware of all of these benefits. Indeed, there have been numerous companies and organizations, such as freelance websites like Smalljobs.ph, who have helped bridge gaps between companies and freelancers. This is yet another factor that further helps out the local freelancer market in the Philippines, turning it into a must-tap resource—for all types of businesses.