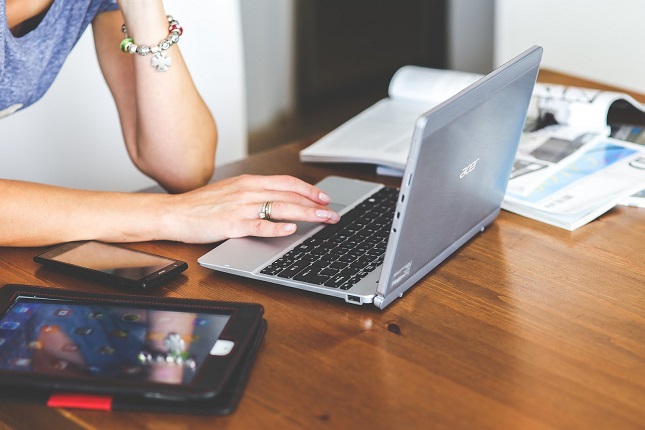 Image via Pixabay
Pretty much wherever you turn these days, you can expect to find new articles, guides, books, and Instagram profiles dedicated to the art of stepping outside the realm of conventional work and becoming a digital entrepreneur. Often, this will often be paired with advice on how to hit the road on permanent semi-vacation, as a "digital nomad".
It's not hard to see why this lifestyle has become a dream for so many people. Firstly, working as a digital entrepreneur gives you a historically unprecedented degree of freedom. All you need are your particular skills, a computer, and an internet connection, and you can ply your trade anywhere in the world, from anywhere else in the world.
You do not need to be in a particular place, wearing a particular outfit, between the hours of 9-5, five days a week. You also do not need to worry about managing and storing a bunch of stock, or manning a physical storefront.
Setting up a digital business can absolutely be as fulfilling as is often claimed. But, of course, getting it up and running isn't necessarily going to be an effortless process.
For the sake of helping you to get started, though, here are a few handy tips for setting up your digital business.
Identify what you can effectively do solo and what should ideally be done by a third party
People who have made the decision to live the life of the entrepreneur, are often completely obsessed with the idea of doing absolutely everything in their professional lives solo. As in, completely solo.
It is, therefore, not rare to see people whose core skillsets lie in completely different areas, cobbling together their own somewhat sub-par business sites and marketing materials, as a way of saving money, and taking on full responsibility for their business.
While the drive behind this is admirable, it's important to know what you can effectively do solo, and what should ideally be done by a third party. Your website is important, so if you're not currently able to make it look as sleek as possible, probably best to hire a web designer.
As for your marketing materials, the same principle applies. Can you make them outstanding on your own? If not, seek outside assistance, or at least, look into obtaining tools like font managing software.
Come up with a very clear definition of "success" for your business, along particular metrics
For a business to ultimately be successful, it has to be "aimed" at something. You can't just work blindly, with a vague definition in your own mind of what "success" looks like, or you'll find you simply lack the required focus to make a real impact.
Come up with a very clear definition of "success" for your business, instead, as well as particular metrics for how progress can be assessed.
What is your "mission statement"? What are your quarterly targets and KPIs? Drill down and get specific.
Commit to regular working hours
Many entrepreneurs cause themselves a lot of trouble, because they are unwilling to impose necessary structure on themselves.
Instead, newly liberated from the conventional world of office work, they cut loose completely, and start working haphazardly, whenever, and shifting between day-and-night work depending on their mood.
This is not conducive to productivity, wellbeing, or health.
Set yourself clearly defined working hours instead, and commit to them. Structure your day as if you were your own benevolent boss.