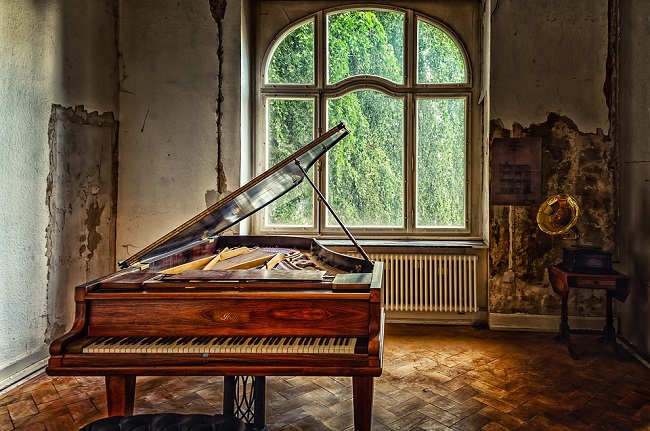 Image Credit
Piano removals happen every day, and for every successful move, there is one that ends in disaster. Why? Because the piano owner decided that they didn't want or need expert movers to move their piano. Don't learn the hard way; read on to discover why you should always use an expert piano removal firm.
One of the main reasons why piano removals should always be undertaken by specialist movers is the weight of the instrument. If you slip while carrying a heavy box, you may break the contents and possibly breaking or bruise your foot if it lands on it. However, a piano is a great deal heavier, and should it fall during moving it could cause serious injuries to those involved.
As well as the health and safety of the individuals involved, there is the piano itself to consider. If it is damaged during the move, it is not just the external look of the instrument that will be affected. Even a slight knock could affect the intricate internal workings; breaking strings and damaging hammers, and that's just the parts you would be able to see.
The other concern when it comes to moving a grand piano is whether it should be taken apart to be moved. While removing the legs may seem like a great idea, if you get it wrong, your piano may never sound the same again.
If this isn't enough to convince you, then consider your insurance; the easiest way to invalidate any insurance is to do the work yourself. A piano's insurance is no different, and may even stipulate the need for a specialist removal company.
Cost Is Just One Consideration When Choosing A Service
The cost is, of course, going to feature in any final decision you make about how best to move your piano to its new home. However, the price cannot be the only determining factor in your decision as to who your trust your piano removals to. Follow this guide to hiring the right specialist piano removals service.
When you bought your piano, you would have had it delivered by professional movers. The reason for this was to ensure that it arrived at your home in the same condition that it left the store. If the business you purchased your piano from arranged or controlled the delivery, then this is the best place to start looking for a professional mover for your piano. Even if they cannot complete the move, they may be able to recommend another excellent specialist in moving pianos at a reasonable cost, such as North American Van Lines. If you go down this route, then ensure that you check recommendations and references carefully. You want to check that the company has the experience, not only with your grand or upright piano, but also your building type. Check that the company has the equipment and the number of people needed to complete the removal safely.
Don't be afraid to ask questions about any aspect of your piano's move, including whether the company you are looking to use has insurance, and what exactly this insurance will cover. It's no good finding out after the move that the insurance didn't cover accidents while the piano was being transported in their vehicle.