As we navigate the trials and tribulations of the COVID-19 lockdown, we're all focusing our efforts on the home. After all, we're spending virtually 23 hours a day indoors. Your home has become so much more than just your living space. It's also your gym, your workplace, your restaurant, your cafe, your bar. It's the new social hub around which you live your life. We may bemoan the restrictions that the lockdown places on our lifestyles or pine for the simple pleasures like going to the movies or sipping a latte in a coffee shop. But now more than ever it behooves us to light a candle instead of cursing the dark. With a little love and care, your home can be your refuge from the world's woes. A haven of tranquility, calm and stress relief. Here are some tips to help your home ease your troubled mind and sleep easy every night…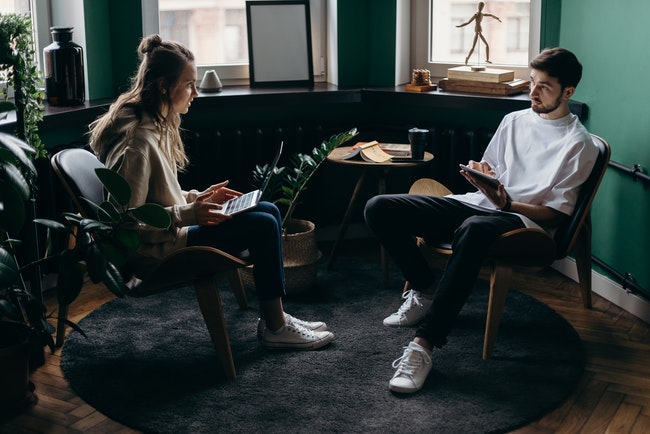 Image Credit
Let there be light… natural light
Artificial lighting costs money. Even if you're using handy dandy energy saving bulbs. It can also have a detrimental effect on your mental health. Especially if you're transitioning from a stressful day's work right into having to deal with understimulated kids who finished all their schoolwork an hour ago. Artificial light can actually elevate your stress levels. So try and focus on maximizing your home's natural light levels.
Investing in awning windows, making sure all windows in the home are sparkling clean and switching out heavy drapes for blinds can all help to flood your home with natural light. Not to mention helping to balance your household budget. And knowing you're not wasting money is a great form of stress relief!
Plant power = positivity!
We need plants now more than ever. First of all, keeping plenty in your kitchen cupboards, freezer and refrigerator can help you to enjoy peak immune function throughout this crisis. A mostly (or entirely) wholefoods plant based diet is loaded with protein, dietary fiber, vitamins, minerals and phytochemicals which can help to improve immune function, and boost your mood.
But it's not just the plants you eat that can have mood boosting properties. House plants also help to reduce stress and elevate mood by bringing the outside indoors, oxygenating your space and creating a feeling of calm, wherever you put them.
They really are essential oils!
It isn't just the things we see that can help us to combat stress. Our sense of smell actually has a profound effect on our mood. Invest in an essential oil diffuser and some oils and you'll enjoy less stress at work and more restful nights. Use jasmine or lavender to help you sleep, cedar or sandlewood to help you relax in the living room and citrus or mint to help you concentrate in your home office.
Keep it natural, keep it neutral
Finally, try to use natural materials such as wood, stone and natural fabrics like cotton in your home decor. Synthetic materials like plastic, chrome and man made fibers can actually help us feel less comfortable and relaxed. Natural materials and a neutral color palette (with the odd splash of color) are far more helpful in helping you to feel calm… come what may!