As a business owner, you're likely going to be working with a number of different employees in your business. You're not expected to get along with all of them, but it's hard to deny the fact that a healthy relationship with your employees can greatly improve the overall productivity of your business.
One of the best ways to build this relationship is to take notice of any activities they've done that warrants a pat on the back. Perhaps they stayed after work for a bit to cover for someone that called in sick, or maybe they've pushed new ideas to the business which has resulted in higher profits and more customers.
Whatever the case may be, here are some simple steps to improve your entrepreneur skills and show your employees that you appreciate them and their efforts.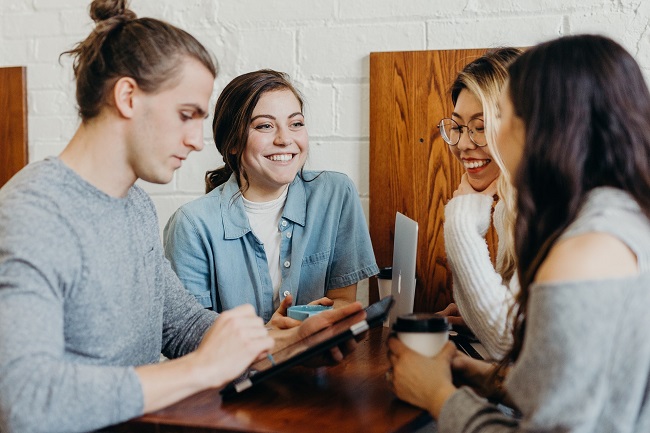 Image Credit
Don't hesitate when speaking to employees one-to-one
It's not every day that your employees get to speak to you on a one-to-one basis. However, there are times when it might be necessary, such as when your employees are struggling with certain tasks or if you'd like to congratulate them for something specific. You'd be surprised at just how much it helps to show a bit of appreciation to your employees throby ugh acknowledging them and speaking to them one-to-one.
Get them something special to commemorate a milestone
A great way to show your appreciation for your employees is to get something special to commemorate milestones. For example, you could have rewards for employees that stay with the company for a certain amount of time. It could start with a rather basic item from specialists like Challenge Coins Ltd. Bespoke collectable coins are a good choice since they can be engraved with a number of different designs and messages. By getting something special to commemorate a milestone, you're showing your employees that you care about them.
Listen to your employees and ask them regularly for feedback
It's important to listen to your employees whenever they encounter trouble or problems with their work. They might offer some suggestions on how to change your business to improve efficiency, or they might even talk about things that are holding them back. They'll likely suggest changes that you could make that might improve their overall productivity as well. At the end of the day, you should always be listening to your employees. Ask them if there's anything you could improve, if they're facing any problems and if they have any overall income concerns.
Rewards don't always have to be fun and games
Many companies offer rewards that are based around having fun, entertaining yourself or even sending you off on a holiday. However, there may be times where an educational gift could actually be more interesting. For instance, if your employee has shown that they're willing to go the extra mile for your business, you can return that loyalty by offering them training courses to learn new skills. It's a reward that is based on their career and will give them more opportunities in the future.