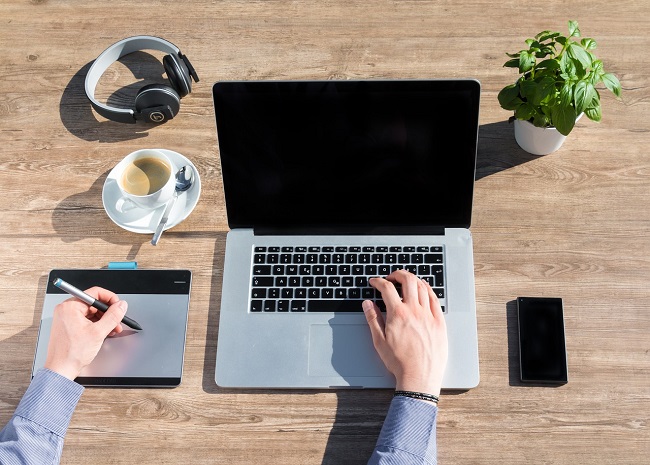 Image Credit
Becoming an entrepreneur and taking the step towards financial control of your life is an important thing for us to do. As humans we want to be able to control the important things in life and income is definitely one of these things.
Once you take the step to start your own business this year, it is important for you to use some helpful tips and tricks to be successful. Today we want to share those tips with you.
1. Challenge yourself
The biggest point of working for yourself is challenging yourself for success. It is crucial for you to challenge yourself as much as you can in order to push for success.
2. Care about your work
Don't simply open a business because you think it is the best method to make money. You will only ever truly find success if you work in a subject that you love and care about. Be sure that you wake up every morning and care about your business otherwise you might not have the ability to succeed.
3. Take the risk
When you are thinking of starting up your own business this year it is important to take the risk and jump right in. You could spend years wondering will you or won't you, but this is simply wasting more and more opportunity to find success. Jump in and take that risk.
4. Believe
The most important thing for you to do this year is to believe in yourself and your ability. You are able to find success and you will build a great business. Never doubt yourself and what you can do.
5. Have a vision
What is your vision for the business? When building a new business you need to make sure that you have a clear vision of the future. Where will the business be in five years? What products will you sell? Be sure to build this vision and then you can work towards it every day.
6. Find good people
The most crucial thing for a new business is good people. Find people who will help you to build your empire and who will really work hard to see it succeed.
7. Face your fear
Starting a business is super scary, but don't let this bring you down. Be brave and face your fears.
8. Work hard
The most obvious point to include when working as an entrepreneur is to work hard. Whenever you put your work hat on, make sure that you are working at 110% and this will make a huge difference to you.
9. Do the time
Success doesn't happen over night. There will likely be months at the start of your business where you are making enough to break even but not a profit. This is normal and don't let it put you off.
10. Use outsourced services
If you can't do something amazingly yourself, don't do it. For example a live answer service could help you manage phone calls during the day that would otherwise disturb your work. Make sure to utilise skills outside your abilities such as sales and marketing and you'll be much more successful.