The virus that hit the world brought so much sadness and misfortune to a majority of the people affected by it. But there are those who found their calling and hit the jackpot in this pandemic we are all in. One of those people is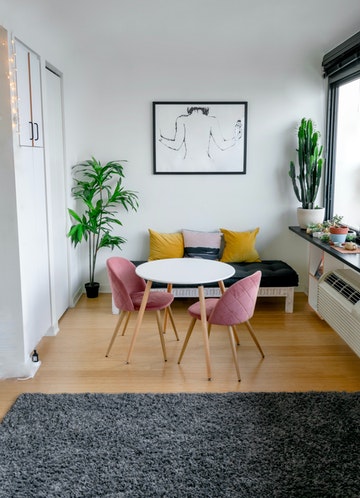 a friend of mine. She lost her job middle of last year. She was devastated when the company she was working for the past couple of years closed shop. Bankruptcy. She immediately looked for a new job but since a lot of people lost their jobs, too, competition was really stiff. After a month of job hunting, she was forced to accept the fact that a new source of income was needed.
She started baking cakes for birthdays. Cupcakes and pastries, too. She, also, started an arts and crafts studio, heated floors for winter, where she wraps gifts beautifully for others. It was the start of her online shop which now includes seasonal decors as well as distressed tables and chairs. She recently joined Etsy where she sells majority of her products and services. Income is not as steady as when she has a nine to five job but it's more than enough to cover her bills and then some.
More than a decade ago, I found myself in a dilemma. I wanted to concentrate on my online work but I was afraid of letting go of my job. I was earning so much online but I think being an employee, earning every 15th and end of the month, is easier than to risk it and focus on going freelance. It took me a year before I finally decided to go freelance and concentrate on online work. It was scary in the beginning but when income started pouring in steadily, I gained confidence in my decision. I stayed freelance for about a decade before I decided to go back to the corporate world.
I think that each of us has this survival instinct embedded in our psyche. When we are thrust into a difficult situation our instincts will naturally kick in. We find ways in order to survive just like what happened to my friend. Especially if there are love ones who rely on us, we'd be quicker to find a new avenue of work in order to replace the one that we lost.
In my case, when I felt that online work was not giving me the same amount of income as when I started, I slowly disengaged from it. I picked up where I left off in my corporate life and, luckily for me, it was not as hard as I thought it would be.