We all have days, weeks or even months where we feel run down and worse for wear. Perhaps you have been having a difficult time at work, or maybe you are having family issues. Either way, it can take a lot out of you, effecting both your mind and your body. The good news is that there are a variety of ways to improve the situation and we're talking about both emotionally and physically. Some routes to recovery will boost your body as well as your soul. Perhaps then, it is best to start off by thinking about meditation.
Using Your Mind As A Muscle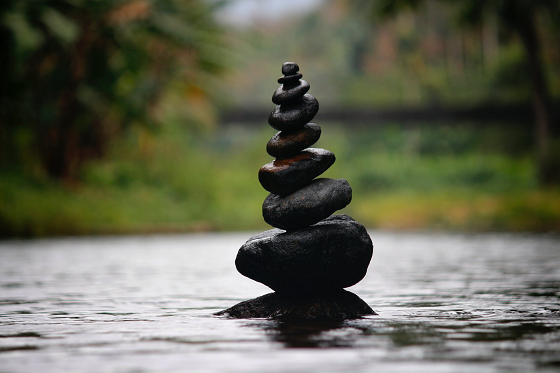 Pic Source
If you have been feeling stressed lately, you should try meditation. Through meditation, you can calm the mind in a very unique way. To start meditating, you don't need a trainer, you just need to sit down and think about nothing. Or, rather, since this is actually very difficult, think about something. It doesn't matter what that something is. It could be a bee sitting on a flower. The important thing is that the idea doesn't grow or expand and instead remains constant in your mind. This isn't actually as simple as it sounds.
To help, you can think about using music to focus your mind or certain sounds like the noise of the rainforest. CDs and MP3 files like this are easy to come by. When you do meditate, you need to find somewhere quiet where you can be alone. This could be somewhere in your home or if your house is a little bit or a disaster zone, somewhere outside, perhaps in the middle of the forest. It just needs to be a place where you will remain completely undisturbed.
Many people wonder how long you need to meditate for if it is going to be effective. We suggest you spend about an hour or even just half an hour a few times a week meditating. This should be more than enough time to get the impact of this type of calming exercise.
Meditation can be an incredibly powerful tool. Researchers discovered that through meditation, Buddhist monks actually completely restructured their mind. Different pathways were built up in the brain that had never been seen before. However, you probably won't gain this type of change. So, what benefits could you reap from meditation?
Well, the main advantage would essentially be mindfulness. Through mindfulness, your mind will be clearer, and you will be able to focus on different issues and challenges present in your life. If you have a problem at work or even in your personal life, with meditation, you might find that you know how to cope with it and deal effectively.
Of course, if you want to get the best of both worlds, you may wish to think about yoga. Yoga isn't quite meditation, but the breathing exercises directly control how much oxygen your brain receives. As well as this, it soothes the body, so it has a double impact on you. Yoga can be learned without assistance. However, you might find it more effective if you do recruit the support of a teacher.
Lavish In A Little Luxury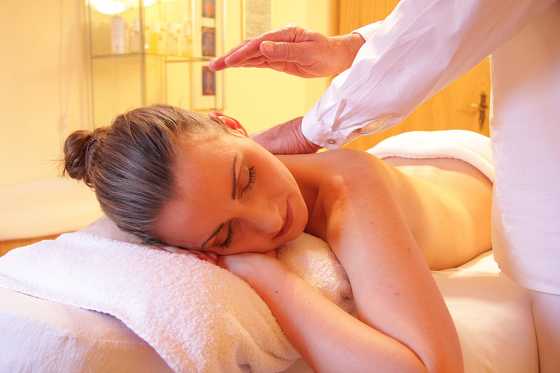 Pic Source
Alternatively, you might want to think about retreating to a spa, perhaps for a weekend. There are a variety of spa service options to choose form with everything from massages to beauty techniques and body healing methods on the table. You should perhaps start with a full body massage. You will be amazed how much better you could feel after this type of treatment. Muscles can get very tense and terse. You might have heard of people getting knots in their back. This is because they have become so stressed they are actually struggling to cope and the body is starting to take the toll. By getting a massage from a professional, your body will heal, and you can come away feeling completely refreshed.
Bear in mind that getting a massage isn't the same as asking your partner to rub your back in bed. Massages are almost a science where you need to hit the right spot in the right way. If you don't take the right technique, then a massage won't be all that beneficial. This is why it might be worth paying for a service from an expert.
Of course, a massage isn't the only treatment that you can get when you head away to a spa. You might also want to think about looking into acupuncture treatment. Acupuncture is a Chinese health remedy and one that has become very popular with western culture. A number of celebrities seem to love this method of healing and regularly get treatment. Acupuncture therapy perpetuates the notion that there are energy fields around the body and with the needles, the pressure points can be released and relieved. While the effects of this could be the placebo effect, so many people claim they feel better after the treatment that you might want to try it. If, you're not afraid of needles.
If you are a little squeamish about pointy objects, you might want to focus on the way you look rather than how you feel. After all, looking like a mess can make you feel the same way. When you wake up in the morning and look in the mirror if you like what you see, you'll have a more positive outlook through the day than if you hate your reflection. As such, it might be worth exploring ways to give your skin back its colour and rejuvenate your complexion.
One of the ways that you can do this is with nutrients and minerals that can be addressed to a facemask. Wearing an organic facemask, your skin will absorb the benefits from the minerals and nutrients, healing the skin. This can be a fantastic way to minimise the impact of wrinkles and other troubling signs of age such as spots. Don't underestimate how much changing the way you look could impact how you feel. If you feel beautiful, you'll have the confidence you need to tackle life's greatest challenges.
Trouble Inside?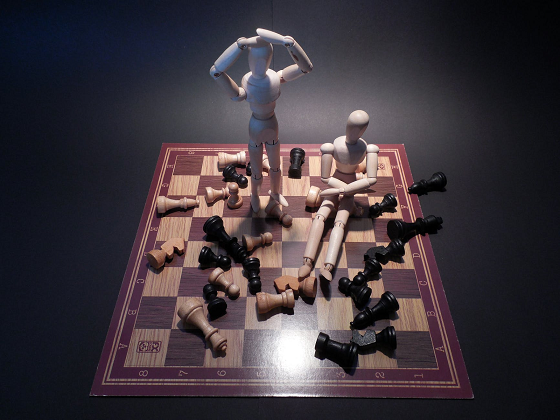 Pic Source
Of course, you might find that you're feeling run down purely because of your body. It's not an emotional issue, it's a totally physical issue that is causing an emotional effect. This could be due to a build-up of residue in your colon. Your colon is used to break down and dispel food from the body but a lot of food residue can build up that is essentially body waste. This waste can cause a number of impacts including an emotional response. It can make you feel sluggish and tired.
This is one of the reasons why a number of medical experts recommend that you get your system cleared out at least once annually. Clearing out your system you should feel better almost immediately. If you do have this issue, a key sign is that you will struggle to lose weight. An issue like this could mean that you are carrying as much as 25 pounds extra in weight. A lot of people think that a colon cleanse is a medical procedure, but it doesn't have to be. There are a variety of natural cleanses like herbal tea. Using herbal tea, you can quickly and safely clear out this area of your body without any unpleasant issues.
Since we're talking about the food in the body, it's worth mentioning that your diet can definitely have an impact on how you feel. Eating food that is unhealthy will almost always have an impact on the way you feel and all of your emotions. It can increase feelings of fatigue and cause you to experience low moods and feel completely lethargic even in the middle of the day. That's why if you are feeling down in the dumps you may want to look at your diet. Try and add some more fruit and veg and see what kind of impact that has because you might be surprised. More importantly, do your best to stay away from processed foods.
All foods are too an extent processed however it's the ready meals that are the real issue. These meals are packed with sugar to add flavour, and the levels of sugar often contained tend to play havoc with the body.
Run For Your Life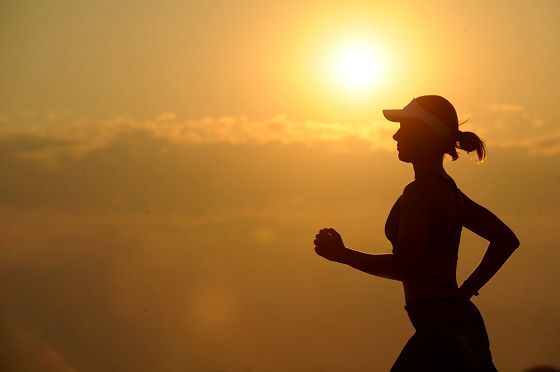 Pic Source
Last but not least, you might want to consider heading out for a run if you're feeling tired and run down. This might seem counterproductive. After all, surely running is going to tire you out even more. But according to research, running can be beneficial for levels of stress and may even have an impact on ageing. As such, it could certainly be worth giving it a shot. The benefit of the running, of course, is that it actually gives every area of your body a workout. This is one of the reasons why, despite the strain, people tend to feel invigorated after a long run.
We hope you find this advice useful and work to build yourself back up when you're feeling completely out of it and run down.