They say you're only as old and you feel, and regular exercise is one of the best ways of staying young. If you enjoy fitness and you're keen to spread the word and get your relatives involved, what better way to spend more quality time together than finding fun ways to keep fit? Here are some examples of activities you can try with your parents or grandparents.
Swimming
Swimming is a brilliant form of exercise for people of all ages. It has benefits for your stamina, strength and endurance, and it can be particularly beneficial for those carrying injuries and those who suffer from chronic aches and pains. When you're in the water, it bears your body weight, making this is a much gentler form of working out than running, jumping or lifting weights.
Walking
Going for a walk enables you to get some fresh air, have a chat and get those muscles working. Walking is less intensive than jogging, and you can do it anywhere you like. Being in the outdoors is proven to improve mental health, and you can burn around 100 calories per mile if you go at a steady pace. Walking may not always be the most suitable option if you have an older relative who suffers from joint pain or the effects of previous falls or injuries. If you are thinking about trying to integrate walking into a therapy or rehabilitation program, call McKnight Place for advice and information. Exercise can be hugely beneficial, but it's important that every individual engages in activities that will improve their health rather than putting them at risk of injury.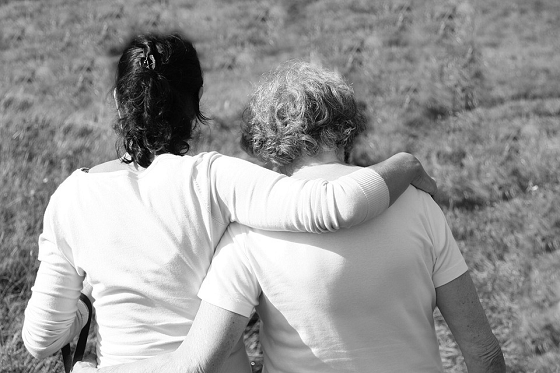 Image Source
Yoga
Yoga is a type of exercise, which offers a huge range of benefits. This is a low-impact activity, which is designed to strengthen the joints and improve suppleness and flexibility. As you age, it's common to become stiffer, and yoga can help to loosen up the joints and make you more mobile. Yoga is also a great stress-buster, and if you go to a class, this is an excellent opportunity to meet new people and be sociable.
Dancing
If your parents were movers and shakers back in the day or you've got a grandparent who wants to be more active and have fun at the same time, why not look into dance classes you can do together? There are so many different types of dance, and you don't have to be naturally talented to take something out of every session. Develop your skills, meet new people and enjoy the time you have together. Dancing is a great way of letting your hair down and having a laugh, but it can also help you burn more than 400 calories per hour.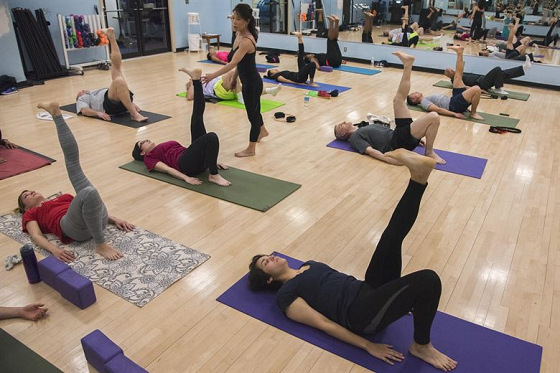 Image Source
Exercise is a natural way of boosting your health and well-being. If you're keen to spend more time with older relatives and encourage them to stay as active as possible, why not try some of these fun activities? You get the chance to see each other more often, and you'll be enjoying a host of health benefits too.