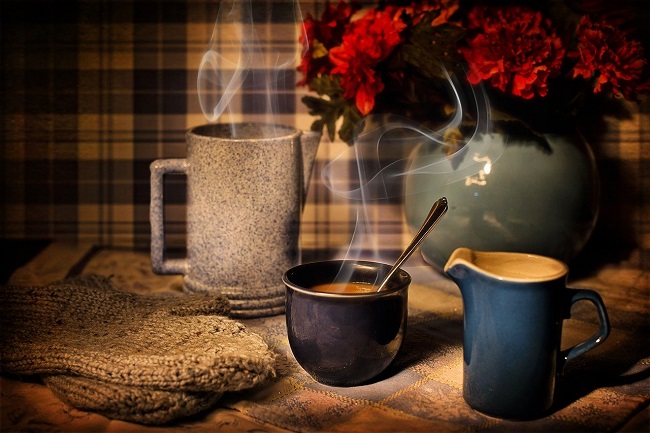 Image Credit
In an ideal world, we would all feel totally positive, motivated, at ease, and in control in our own homes. Our homes would, in other words, be our own personal kingdoms and slices of paradise set apart from the outside world.
In reality, however, it's unfortunately quite common for people to be dissatisfied with the state of their homes and to feel as if their home environments are generally stressful, out of control, and that they generate a sense of restlessness and unease rather than a sense of calm and positivity.
Here are just a few tips for turning your home into a more positive environment.
Practice the arts of presence and acceptance
First and foremost, it's very difficult to feel that your home is a positive environment if you are always looking for something more, and are always thinking of the next great project, endeavour, or purchase, that you believe will really make the difference when it comes to how your home feels overall.
Of course, there's nothing wrong with home projects or purchases – but if you want your home to feel like a more positive environment, you should make some real effort to practice the arts of presence and acceptance, so that you can appreciate what's already right in front of you.
In other words, develop the ability to slow down, take a deep breath, and "be in the moment" in your own home. Relax and take things in your stride, instead of constantly projecting your mind into the future, or the past.
Style the aesthetic of your home to be something that uplifts you
There are all sorts of different design features and choices that will have something to do with the general aesthetic and feel of your home – ranging from things like Kitchen Cabinets, to a selection of wallpaper, or the lighting arrangement you have chosen to utilise.
Ultimately, the aesthetic features of your home really matter – and are at the forefront of shaping how your home will make you feel, and the energy it will seem to embody.
Very few people are likely to feel positive and upbeat in a gloomy and dusty home with poor lighting, for example.
Make sure that you style the aesthetic of your home to be something that uplifts you.
Enjoy more uplifting forms of entertainment in your home, as a rule.
We are all at risk of being chronically busy these days, it seems – and there is good psychological research to support the idea that stress levels are continuously rising, even as material well-being tends to increase.
According to the writer Celeste Headlee, author of the book "Do Nothing", a major part of this problem is rooted in the desire to always be productive no matter what.
A solution? Allow sufficient time for uplifting forms of "unstructured entertainment", rather than constantly trying to get more done.
If your home doesn't feel like a very positive environment to you, it is possible that part of the issue is that you are just not engaging in enough uplifting entertainment there. So, curl up with a good book, watch a good film, or arrange a fun dinner with friends or family.