Leather is one of those materials that never goes out of style, no matter what year it is or what time of year it is. It's such a versatile material that you can use it in so many different ways when it comes to interior design. So, how can you use the material that never goes out of style around your home?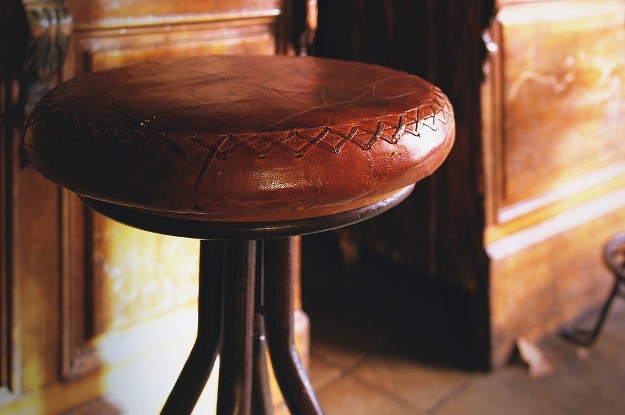 Pixabay
Woven stools
A stool (or a few) comes in handy in every home. Whether you're sat at the breakfast bar, in front of a vanity table or you use it as an extra seat when visitors come around, a stool is always a practical addition to any home. A woven leather stool looks attractive, is highly durable and you can even have a go at creating one yourself. Best of all, they aren't expensive to purchase when you want a few of them for different rooms in the home.
Leather tags
What can you do with leather tags I hear you ask? Well, it turns out they're useful for a lot of things. Why not add a bit of personality to your drawers by replacing the drawer handles with leather tags? Again, it's something you can do yourself in your spare time and it's a real form of expression for your personal space. If you like to have things that are unique, this is a great way of turning ordinary drawers into something special.
Leather upholstered bench
It's such a shame when beautiful furniture is left to waste just because it's second hand. If you're looking for a bench, perhaps for the end of your bed or as a seating area in your kitchen, consider buying second hand and having leather upholstery cover the seat. It costs much less than buying a new leather covered bench and you get to make bespoke style choices. For example, leather doesn't just come in brown and black colours. Why not go for something a bit more vibrant, like red?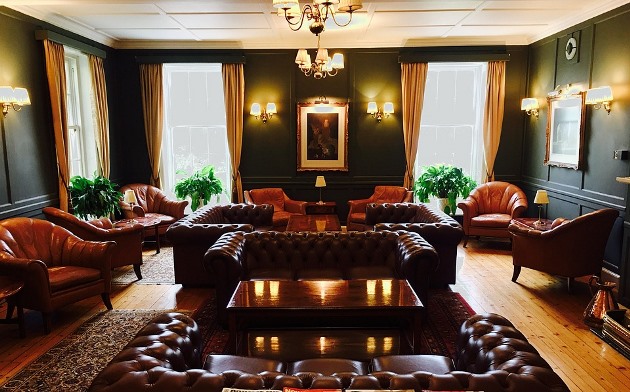 Pixabay
Classic leather sofa
If you love your leather, there's no better way of expressing your affection than choosing a classic and stylish leather sofa. The traditional leather Chesterfield sofa is an ideal example. A stunning leather sofa is often the centre piece of any room and the envy of all visitors. Even as the years pass by and the sofa gains some wear and tear, it will still look as majestic as it did the first day you saw it. A classic leather sofa is more of an investment than a purchase because they age so well and last so long.
Magazine racks
We're all guilty of having magazines, books or letters lying around and causing clutter. A leather magazine rack is a great way of clearing the clutter and adding something funky to the home at the same time. It beats buying the traditional and boring magazine racks you find in stores everywhere and it will compliment the other leather accessories you choose to place around the home.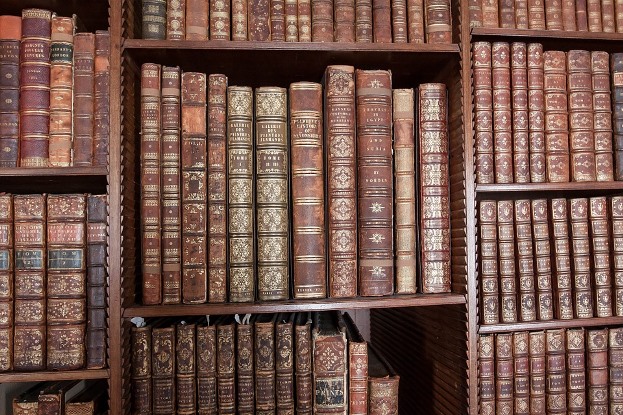 Pixabay
Leather bound books
There's nothing quite as impressive as a library filled with leather bound books. If you're a book lover, this is certainly one way to use leather that you shouldn't miss out on. Books that are published with leather covers can be extortionately expensive, but you don't have to buy pre-bound books to achieve the look you desire. There are many places that will bind your existing books with leather covers for a reasonable cost. If you're feeling creative, you could even have a go at doing it yourself. Just practice on the books you aren't so fond of before attempting your favourites!
Smaller leather accessories
There are lots of subtle ways you can give the nod to leather throughout your home. How about using leather coasters at your dining table or making your own covers for plant pots? Leather cushions are a fantastic way to add texture, colour and elegance to your sofa or even create a seating area on the floor for good measure. If you're fed up of some of the existing accessories you own and want to give them a face lift, leather is a great option. For example, covering the edge of a wall mirror in leather gives it a completely different look without you having to go out and buy something new. You could even add leather key holders or leather storage bins to your room.
So, when it comes to using leather in your home, be as creative and innovative as you want to be!