Everyone who works in the world of business will tell you how important it is to make a great first impression when you have clients come to your office. You want to be able to show off your business in the way that you view it. You wouldn't wear a trash bag to an important meeting, so it's highly unlikely that you would want to trash your office with second-rate furniture and mismatched décor to make the wrong impression on your clients.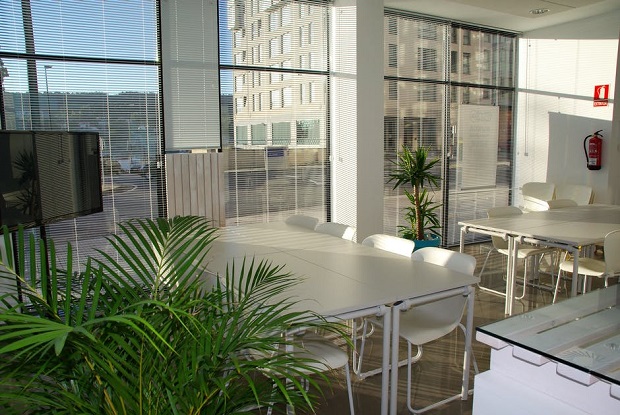 Image Source
First impressions last longer than you think, and you don't want your clients to think about your business with a sour face. You want them to remember you for the bright, coordinated furniture in the office that match your logo. You want them to remember the spectacular window graphic printing on the glass dividers in the office that advertise your services in a professional way. An impressive office space doesn't necessarily need to be expensive or consistent with the current office trends, but it does need to be neat, tidy and bright. The good news is that making your workspace as professional as possible isn't all that hard! Check out how you can create the best first impression possible with your office below: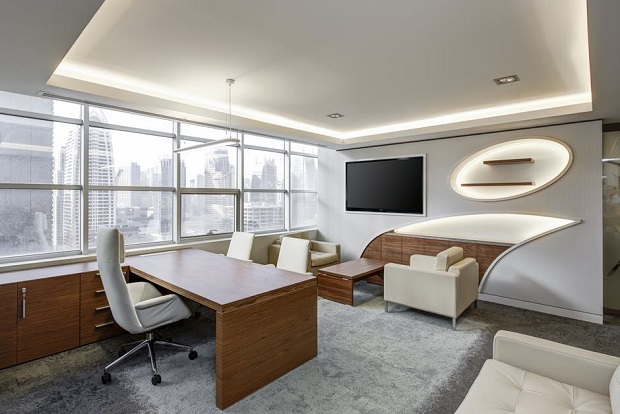 Image Source
Cleaning your office is going to be a priority for you. Hiring in a good cleaning company that ensures that after hours, your business is straightened out, is important. Keeping the desks clutter-free is a must, but keeping the carpets shampooed and plush is just as important. You wouldn't want to walk into an office of threadbare carpets, so don't let your clients do the same.
Lighting is a big deal for offices that are overshadowed by other buildings around it. A dim light can make an entire office look cheap and rundown without much effort. Either invest in an office space with a lot of natural light flooding through, or swap out the light bulbs for a better, lighter space with clean lines.
The vibe of the office is just as important as whether you have clean floors and desks. You need to be uniform in the office layout, but maybe not in every aspect. Your waiting room furniture, for example, could be a mismatched array of plump and inviting sofas. This type of eclectic look makes you look down to earth as a company.
Upgrading your technology will make a massive impression. Imagine trying to run a marketing business with the technology equipment of yesterday? It just doesn't work. Your staff should be seen to be working with the latest and greatest technology so that people are impressed by your ability to keep up with the times.
Your office space has to be one that people WANT to revisit. They need to come back and remember why you make such an impact in your industry. Check out what the competition are doing and make a point of doing what you want to do, while doing better than them all at the same time.