From the start, our sanctuaries have been one of the sought shelters from the elements. We have been experimenting with excellent materials to fit the quality structural element that will hold the roof itself to last. Choosing the best roofing design requires full attention to the roof's exterior surfacing such as how the trim is connected, the shielding of the soffit on the underside where the roof hang.
Roofing is the primary defense between your home and Mother Nature. Ideal roofing withstands the harsh sun and the strong weather conditions. There are several roof types that serve different purposes for such weather condition and building designs. Knowing which roof is suitable can be overwhelming. Roofing can be hassle-free when you choose excellent quality, services and value for your money.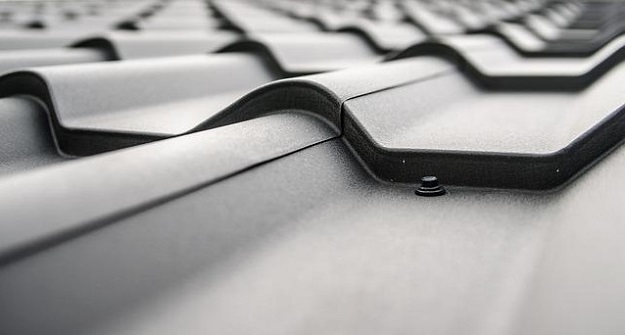 A roof says much about This 2018, we will give you the top 10 best roofing designs
Traditional Thatched Cottage

The cottage-like design never gets old. It's brick cladding and roof makes your new home like it is been there for centuries. Most private homes these days go back to thatched cottages for a quaint-like country feels once you get in. The sight itself could give you an experience of a down to earth, romantic roof with this dwelling. Anne Hathaway's Cottage located in Stratford-upon-Avon is one of the famous thatched cottages.

Butterfly Roof

An existing 1960s design is one of the constructed remnants of the structural frame. Mervyn Seal labeled it 'butterfly houses' because of the obvious wing-shaped roofs. Architects designs focus on organic elements to bring urban development and modernization from its traditional American home. A butterfly roof forms two adjacent gables sloping middle

Japanese-Style Roof

A contemporary classic combination of steel, stone, and glazing that makes your house captivating with its interesting upside-down arrangement. A Distinct characteristic of Japanese architecture is that it has skillful use of different wood types. Some other characteristics include the use of natural wood color over paint, visible columns and other structural elements. Another known example of traditional Japanese architecture is shown in Shinto Shrines, Buddhist temples, castles, houses and even tea houses.

Curved Model

A softly curved roof is a rare modern structure that works much like a basic roof. This consists of one huge large surface which is built to be wind resistant and proven to have relatively low maintenance. This modern style is all about standing out from the crowd due to its unique aesthetic style. This design is popular for homes, garages, cottages and even coffee shops.

Sloped Style Roof

A slope feature creates an impressive sloping roof which perfectly mirrors the fall of the house or the building. Sloping roofs are common in residential and commercial. This roof design does not let the water or dirt to accumulate by just letting them slide off. Sloped roofs can take various shapes. The variety of shapes can be applied depending on the house-owners and their needs and preferences.

Origami design

Origami is originated from the ancient Japanese art form created by folding papers. Origami roof design popularized in the mid-1900s is influenced by the Japanese culture making an impact on the worldwide architectural design.

Tudor Influence

This architectural symmetry and classic materials add gracious to the brick exterior with a top asphalted roof featuring two gables and three dormers placed above the centered front entry. A copper window with a wooden entry door enhances the home exterior structure.

Gable Roof

If you live in a country where it snows, this roof provides more space, ventilation for the attic or ceilings with vaults. This simple design is easy to build and cheaper than other complex roof designs. Any type of material including asphalt shingles, metal, clay, and cedar shakes can be covered by gabled roofs.

Hip Roof

A hip roof has all equal length sides and attached together at the top to form a ridge on all four sides. This roofing design is more stable than gable roofs. The inward slopestyle makes it more sturdy and durable. Hip roofs are excellent for both windy and snowy areas. The designed slant of the roof allows the snow to slip off with no water accumulation.

Skillion Roof

Referred to as a shed roof or lean-to, is a single, sloping roof typically attached to a taller wall, is often used for home extensions, porch, and sheds. They are now popular with the more modernized style homes. Skillions are easy to construct and uses fewer building materials than any other roofing designs.

Whether you are building a new house or thinking of repairing your existing roof, carefully choosing the right type of roof can be sometimes challenging than you could ever imagine. Roofs provide more than just the practical purpose of protecting the house structure itself, but also the household from the elements from mother nature. Indeed, a roof's design and shape play a vital role in giving the impression and the overall look design of a house.

If you are looking for a home roof replacement, roofing and roof installers, a service from Patriot Roofing & Construction can check on your roof and give you an estimate of any work or services that need to be done. Set an appointment with us or visit www.prcroofingpro.com or more information.