When you go kayaking, it is important that you have the right kayak. Kayaks come in many different forms and one of the most important parts is the seat. If you're going to be kayaking for long periods of time, you will need your seat to be comfortable and suitable for any sort of back pain that you might have. This is why we have put together some tips on what you should look for in a kayak seat. Make sure to keep reading if you'd like to find out more.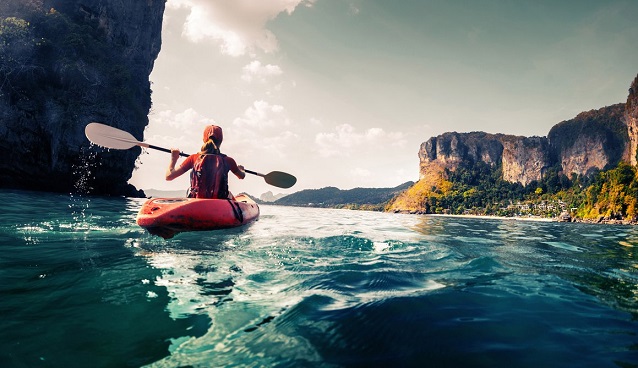 Back Support
It is very important that your kayak seat has good back support if you are planning on using it a lot. You will want to be able to stay out there for as long as possible without getting a sore back. This is why you should look for a seat with a heightened, reinforced back. This article suggests that this sort of seat can help to support your mid-back and shoulder region. Don't sacrifice height for style if you want to have back support in your kayak.
Cushioning
Kayaking can be very strenuous, and it is important that you are as comfortable as possible. This is why you should try to choose a kayak seat that has some good cushioning. The material that the seat is made from is very important and you should aim for one with gel pockets which can make the whole experience a lot more comfortable.
The Type Of Kayak
When choosing your kayak seat, you should also remember that there are different types of kayaks. It is important that you know which sort of seats will fit in sit-on-top kayaks and which ones will fit right inside your kayak. Makes sure that you don't invest in one that won't fit in your kayak as this can be very disappointing.
Durability
If you are going to spend a lot of money on a new kayak seat, then you will want to choose one that is durable. This is especially important for those who are going to be paddling through some tough waters and want to be able to depend on the kayak seat for a long time. Make sure that you do your research and find a seat that is going to be durable and not get destroyed after a few trips.
The Design
Our final tip for those choosing a new kayak seat is to make sure that the design suits what you are looking for. You might have already chosen your kayak and so you will want to make sure that your seat looks good in it. For many people, their kayak is a possession that they are proud of and so there is no shame in choosing one with a nice design. It is important, however, that you remember not to compromise durability or comfort for fashion.
Make sure to follow these tips when choosing your next kayak seat.