Nearly 1-in-4 adults live with diabetes, with even more showing prediabetic signs. Type-2 diabetes accounts for the majority of all cases, and it is becoming one of the fastest rising chronic health concerns. Because it's so prevalent, there are a lot of tips on how to live a healthier and happier lifestyle with diabetes. Here, we're going to look at the information that everyone should know, especially if you're having trouble coping with some of the more common symptoms.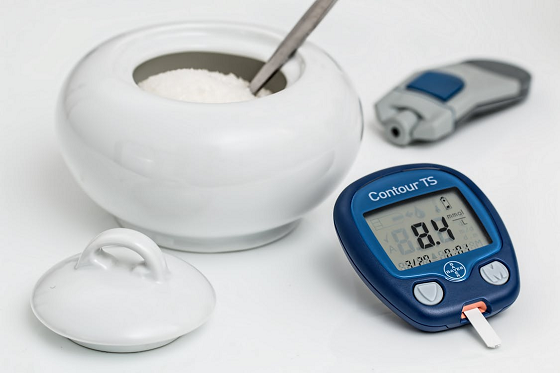 Picture Credit
Check that glucose
Staying as informed about the particulars of your condition as is possible is the most important thing when living with diabetes. Your doctor will come up with a plan and help you understand your safe blood glucose levels. But you have to get into the habit of checking it yourself. Monitoring your blood pressure is going to help you recognize when you're getting into risky levels, as well as the overall trends that will help you know whether medication, diet, and lifestyle changes are helping you manage your condition. Learn how to test your blood, how to keep your meter and supplies on you, and put together a schedule with your doctor so you can make measurements as accurate and reliable as possible. If you have to set alarms on your phone to remind you when to check your blood sugar levels, do it.
Find any excuse to exercise
Physical activity is of huge benefit to anyone that's living with diabetes. If you're unused to exercise, then there are plenty of easy, low-impact options like walking, cycling, and swimming that can get you started slowly before you start to pick up the pace. With type-2 diabetes, you have too much glucose in your body and your insulin either can't deal with it or you don't produce enough. Exercise is one of the most effective ways of controlling blood glucose levels. What's more, it's an essential component of healthy weight loss which can reduce your risk factors for some of the more dangerous potential symptoms of diabetes. Just make sure you talk to your doctor so you're aware of any potential heart health issues or complications like retinopathy. They might be able to help by referring you to an exercise physiologist.
Manage your diet
Exercise is only as important as your diet, of course, and you have to focus on making healthy changes to both. You don't have to be "perfect" but you do have to find a balance. Control your portion sizes, make sure you have the correct ratio of grains/starchy vegetables to greens to meats on your plate. Opt for healthy fats like omega-3 fats found in fish like salmon and nuts instead of saturated kinds. Most importantly, try to avoid processed foods and choose wholefoods more often.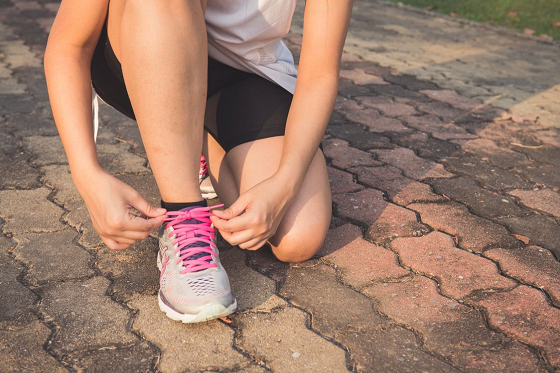 Picture Credit
Walk away from leg pain
But what about the symptoms you might feel as a result of your diabetes? One of the most common is leg pain, sensitive, swelling, inflammation and numbness. This is known as diabetic neuropathy and without treatment it can become debilitating. There are a lot of different remedies to try, however. Medication can treat the pain while dietary supplements can repair damaged tissue and protect from future damage, so it's worth mentioning any leg pain to the doctor. Diabetic friendly socks alleviate pressure on the foot and leg. Because diabetes raises the blood sugar level, you could be at more risk of foot and leg ulcers due to bad circulation. These ulcers are a primary factor in the prevalence of amputations related to untreated diabetic neuropathy. Again, regular exercise will help improve circulation in your legs, too.
Watch your eyes
Diabetic retinopathy is another one of the more serious complications to be concerned with, as well. It is currently one of the leading causes of blindness and vision impairments. If you suffer from diabetes, having an annual retinal exam is crucial if you want to keep your sight. There are different stages of diabetic retinopathy and the sooner you catch it, the better your chances of stopping it from progressing. You can do this by controlling a wide range of risk factors, including proper blood sugar control, quitting smoking, improving your blood pressure and cholesterol levels and more. Pregnant women are at more risk of retinopathy, so work closely with your doctor if you find out you are expecting.
Mind your head
It's not talked about as often because it's one of the "invisible" symptoms, but depression is very common amongst type-2 diabetics. Managing diabetes can be stressful, and the condition itself can be painful and bothersome enough that it can all come together to dramatically worsen your mood to the point you develop depression. If you're starting to feel like you're losing energy, struggling completing tasks you once could, or like your mood is leaning in a worse direction more often, talk to your doctor. Beyond prescribing medication for depression, they could have resources on support groups for diabetics that can help you address your issues with people who understand and even learn some practical tips.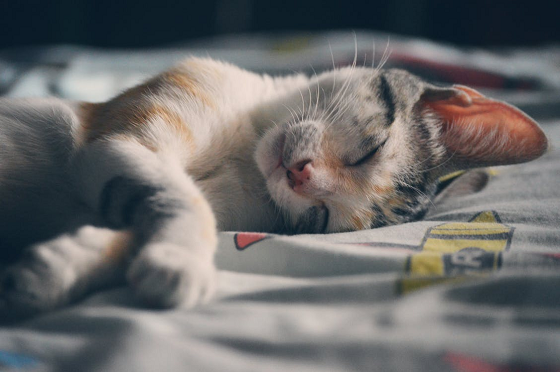 Picture Credit
Get your sleep
High-blood pressure and stress are two things that people living with diabetes do not need. They both increase your risk of retinopathy and neuropathy and they can make exercise and your diet less effective, limiting the impact they have on your blood sugar. So, make sure you're getting a good night's sleep. Poor sleep increases blood pressure and increases the production of cortisol, the stress hormone. Start planning your sleep. Set a bedtime and have a routine, including turning off all electronics, that begins half-an-hour before you sleep. You need around seven-and-a-half hour's sleep and it takes the average person fifteen minutes to fall asleep when they lie down, so set your alarm clock accordingly and you'll have a much more fulfilling sleep. If you have trouble sleeping even when you manage your sleep schedule, talk to your doctor.
As a final tip, if you're diabetic, it's a good idea to think about investing in a medical bracelet or alarm. If you go into diabetic shock, you might find you can't speak for yourself, so having a way to get help in an emergency could end up saving your life.