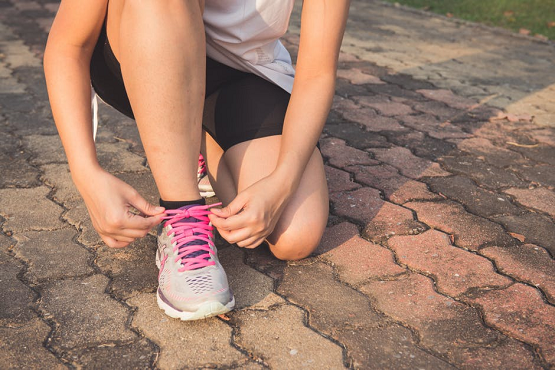 Photo credit
When we picture a New Year's exercise kick, most of us have been conditioned to think that 'go hard or go home' is the only way. Endless streams of chiselled fitness Insta-models and blogging gurus champion high-intensity interval training and gruelling diet regimes as the only way we can genuinely get fit. But for some of us, that just isn't an option. For many reasons, some people want to find a way to get fit that is more gentle. We could be looking to ease back into fitness after an operation, having a baby or a period of ill health, we could be looking to exercise alongside an elderly relative, or we could simply find the gym an off-putting place. The good news is, there are plenty of ways to get fit while living life in the slow lane.
Tai Chi
Promoting gentle, fluid movements that calm the mind and slowly strengthen the body, Tai Chi can be intensely beneficial and relaxing to those who practise it regularly. It has great benefits for improving musculoskeletal flexibility as well, and classes are often held outdoors, giving you a mood-boost at the same time. You can get started by joining a class or at home – whatever you prefer!
Walking
The simplest way to start, if you can't face anything else, up the amount you walk. Walking has a comprehensive set of mental and physical health benefits, from increasing memory capacity and enhancing our cognitive skills to helping us sleep better at night, improving our poster and helping us to develop positive relationships. Best of all, it's so easy to get started. Just make sure that you have the right walking shoes or consider extra supportive insoles, like those available at biopods.com
TRX
If you fancy building up strength and muscle, but the weights section at the gym has you running scared then consider signing up for a TRX class. Using a complex system of suspension straps, you use your own body weight to strengthen and create resistance, but without so much stress on your joints. So if you have a knee injury or something that normally excludes you from resistance training, it could be the perfect fit.
Step Aerobics
Aerobics might conjure up mental images of fast and furious Lycra clad workouts, but step classes are a modern and less stressful way to get the benefits. Giving a full cardio workout without all the pounding and slamming, these classes use more controlled movements in blocks of repetition to sculpt the body. Research has found that an hour of step aerobics gives the same calorie burn as a mid-distance run.
Pilates
Pilates is one of the best ways to complete a challenging workout that will really strengthen your core without the pace that puts some people off. Accessible anywhere thanks to all the Pilates workouts on YouTube, all you need is a foam mat or a towel and you can practice anyway. So there is a way to get those killer abs and ultimate flexibility without putting too much strain on your joints!