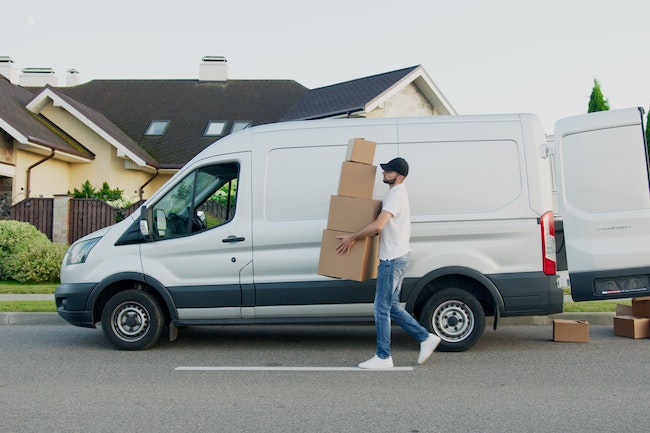 Image Credit
Have you ever felt this uneasiness that you cannot explain and figure out? I have been experiencing it for the past several months now. At first, I couldn't explain it, couldn't pinpoint what was causing it. But after a couple of talks with my siblings, I realized that I wanted a change. And by change I mean a new house.
From that day on, I have been dreaming of moving day!
I now have a reliable and affordable long-distance mover on standby. I have a checklist of what to organize and pack first, move and unpack later. And who to assign for each room and storage at home. I have been planning it in my mind it feels real.
If you are moving from one place to another, here are some tips you need to keep in mind:
1. Make sure to pack plates, glasses, and anything that can be broken easily in padded wraps. You can also use face towels, kitchen towels, or anything padded like bubble wraps as protection. And then pack in a box with a "Fragile" label on all sides.
2. Seal all bottles to avoid spillage. Kitchen bottles especially containing condiments and cooking oil, as well as toiletries bottles should be sealed. I watched a life hack where you open a bottle, put plastic on top of the opening, before putting the lid back on to seal it. No spillage! Better than when you seal the bottle cap with a scotch tape or something similar.
3. Seal all drawers. I watched another life hack where a student is about to move to another state for college. She will bring with her two small drawers containing most of her stuff. Instead of emptying her drawers, she packed her stuff there, filled it, then sealed the drawers with plastic wrap before securing it with packing tape. Easier and more convenient. No need to unpack too much on your destination because it's all there in the drawers.
There are some more tips but these are the top three that I can think of. A checklist of all important things to remember is needed, of course. And pack meals for everyone so no one gets cranky while on the road.
A big task to do before anything else… make sure that you know the mover you are hiring is reliable and trustworthy. You don't want your stuff missing while on the move. You also don't want any breakages and spillages which will ruin your things. Know your mover. Read reviews. Talk to them ahead of time to plan every action and move. Nothing is easy when moving houses. But it can be done when you have a mover-partner who is reliable and trustworthy, and family members who will totally pitch in.