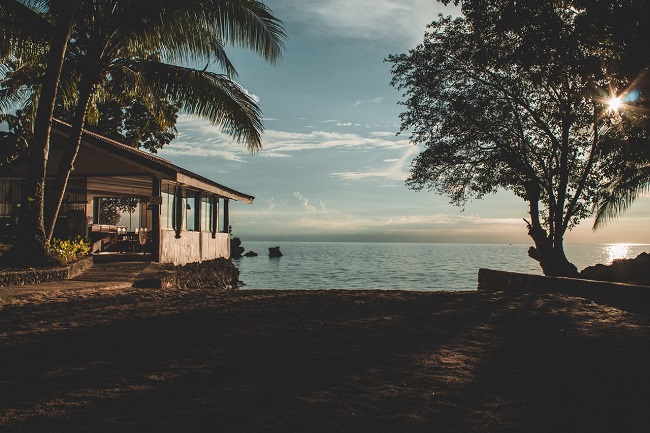 Image Credit
One of my immediate plans before I turn fifty is to have a home away from home for the whole family. A lake house. Wouldn't that be great?! Just imagining it brings an extraordinary calm in my being. I know that one way or another I will bring this plan to fruition as a way to commemorate my parents' memories. They would have been so happy to have a lake house to call their own.
Fiberglass boat parts manufactured by BLG reminded me of our family's life-long dream of having a home away from home, one that we can actually call our own and not one that we're only renting out for a period of time. A very good friend of mine and her husband were lucky enough to secure ownership of a retiring couple's lake house. It was a matter of being at the right place at the right time for my friend and her husband. They were not looking for a lake house but a rental. When the couple offered them their lake house, they immediately took the offer. The rest, as they say, is history. Now, they also have a boat, a good lot surrounding their house, and an all-year-round rotating list of visitors, family and friends alike.
In the past, all I wanted was a small hut surrounded by lush greenery. Off the grid. Not necessarily near a body of water but that would be good, too. Just a place to go to on weekends to slow down the pace of life for all of us city people. When my friend told me the story of their vacation house, my old dream disappeared and was replaced by the lake house. Now, being outside the house, sipping wine or drinking coffee with my sisters, and just looking out towards the lake… I can almost feel it. I can almost hear the nonstop chatter, the late-night giggling, the noise coming from my nephews playing, horsing around…
I was working almost daily when my mom was sick. I would go home late at night, would leave the house very early in the morning. I remember my mom would fight to stay awake to be able to see me come home most days. But when my mom passed away, I promised the family that I would spend more time with them, at home. I would cut down my working hours, even if it meant piling up on tasks even more. I am happy that I got to spend more time with my love ones, especially my dad before he passed away. My parents died young. It made me realize how true that life is really short. It also made me appreciate all the time I can spend with the people I love.
A home away from home is another way to spend time with my family. Soon.