My siblings and I grew up in a middle income family. My dad was an insurance company employee with a small-scale car accessories shop business on the side. Being a large family, my parents made do with what they had. We used to own a sedan where we would squeeze ourselves in to be able to move from one place to another, mostly on weekends. Those were fun times even if riding in the family car was uncomfortable for us kids.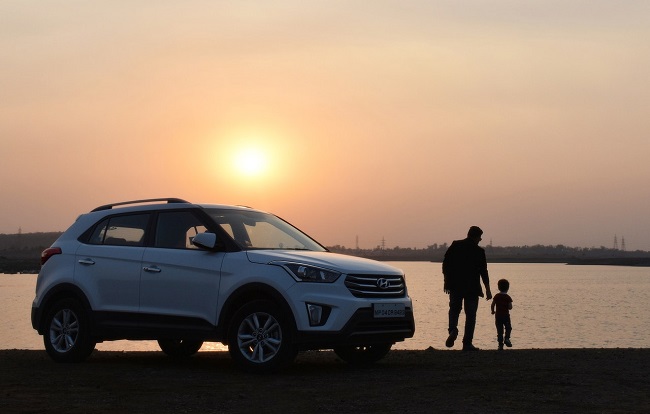 Image Credit
I remember my sisters and I discussing what vehicle we wanted to get for our family. Different car brands and models, car make and color, etc. What we agreed on was it had to be a large vehicle, big enough for all of us siblings and our parents. An SUV, automatic, diesel-powered.
When we could afford it, we exchanged the sedan for an SUV. Yes, the same one that we were dreaming of when we were kids. It took years before we finally decided that we can afford one. Two younger sisters and I are all employed, we have more than enough to pay for the down payment of an SUV, and we know for a fact that we can afford the monthly amortization of it. The confidence came largely through an easily accessible free car payment calculator online that we used to compute possible monthly amortization. I personally checked that our salaries were more than enough to pay for the vehicle of our choice. We gave the SUV to our Dad. Sadly, our Dad passed away before the pandemic. The SUV is now being used only when we have the nephews over and we would all go some place together.
My sisters and I are considering exchanging the SUV this time to an AUV. My suggestion is a Mitsubishi Xpander or a Toyota Avanza. The rising cost of fuel, difficulty in finding a parking space, and the cost of maintaining a five-year-old vehicle are all taken into consideration. We are also considering trading in our old SUV to lower the cost of getting a new car. Cost of fuel is a big consideration, the primary one actually, as it has risen to astronomical proportions. We calculated our fuel budget thru CarPaymentCalculator.net and it is a good indicator that we can still afford it. A final decision will be made this week as we are anxious to go on the road again but this time using a smaller car consuming lesser fuel.
There was a time when getting a car would require you to have three to four times the amount of salary of a minimum wage worker. It reminded me of how hard it was for my parents to get a bigger car for our family. Nowadays, with so many promotional schemes from almost all car dealers, it got easier for anyone to buy a car. My advice for first time car buyers or those getting a new or second cars, make sure you can afford it. Check the amortization and fuel budget as these are crucial financial considerations. You can easily use an online car payment calculator as I have mentioned above. If you find out you can afford, go ahead and get the car of your choice!