One of the most diverse, beautiful places that you could hope to visit in 2020 is Indonesia. If you are currently hating the cold weather of the Northern Hemisphere and are craving sunshine, then put Indonesia on your bucket list of countries to explore. With over 17,000 islands, there's bound to be something here that appeals to you, but that doesn't mean that there aren't a few places that you NEED to know. Not everyone has the time to see the entirety of Indonesia, but that doesn't mean that it's not the place for trekking, relaxing, culture, shopping and more.
Whether you are looking to couch-surf your way around the area, or you hope to book an apartment through Jual Beli Rumah, you need to know about the best places to visit when you head to Indonesia. With that in mind, let's look at some of the must-see locations you should add to your list for the next time you're headed to Indonesia.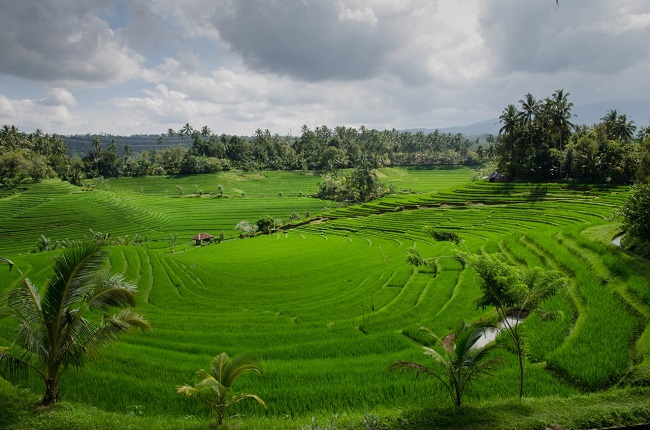 Image Source
Mount Bromo is the majestic and iconic mountain to be on in Bromo-Tengger-Semeru National Park. there are both active and dormant volcanoes to pick from, and as you'd be standing 2329m high, it's one of the places that is most iconic in Indonesia. You can ride a horse or drive a jeep to the top, and you will be rewarded with the most spectacular views and sunrises!
When you want to unwind from your long journey, and when you are in between locations to sleep, why not take a tent and go and stay at Lake Toba? You can swim in the biggest volcanic lake in the world here, and the beauty of the area is one that is quiet, serene and ready to take your breath away. As one of the most visited lakes in Indonesia, locals and visitors alike appreciate the area for its stunning beauty.
Where you look at Bali, you'll see the quieter shadow that is Lombok. It's slowly becoming an extremely popular place to be in its own right. People arrive here purely to get away from the crowds, to enjoy the mountains covered in lush green and the waters a deep blue. It's a place to escape, and Lombok is one of those famous places you MUST visit at least once.
One of the most beautiful places has been given a UNESCO World Heritage Site status in Indonesia, with Komodo National Park at the top of every bucket list! If you're lucky, you could see the flying foxes (fruit bats, not actual foxes!) in the air at night. The stars are an amazing sight here, and you'll be able to see the Komodo Dragon, too.
At Southern Sulawesi, you have Tana Toraja. It's a popular destination that is steeped in culture. It sits between mountains, and it's engulfed in a very rich culture, with traditional villages and ceremonies to attend that are simply fascinating.
If you want to be in the Papua area, then you need to head to Baliem Valley. You can find tribes here, many of which are still practicing rites and ceremonies that embrace the ancient times, with purple mountains that buzz with human activity. You can explore Lani, Dani and Yali Lands, which all have their own tribes in this area of Papua.
The heart of Indonesia lies in the capital, Jakarta. It's the first or last stop when visiting Indonesia, and it's an important international hub for those who want to fly worldwide. When you visit here, you'll be surrounded in the city that remains a hectic place to be! You'll be able to explore the rest of the country here, too, with tons of hidden places to visit both day and night.
When you go to Java, you'll come across the magical area of Yogyakarta. It's got everything a visitor could want, from ancient ruins to visit, shopping and food attractions and culture to die for! Those who love to try new street food will love it here, too, as the food vendors offer perfection when you want it. There are two different religions that reside here still, and you can appreciate both in their different methods of worship.
Lastly, one of the best for adrenaline hunting is Raja Ampat. You can find the best diving destination in Indonesia, and it's even the best diving destination in the world. There are over 75% of the coral species in the world for you to see and you can spend time in the water with thousands of tropical fish.