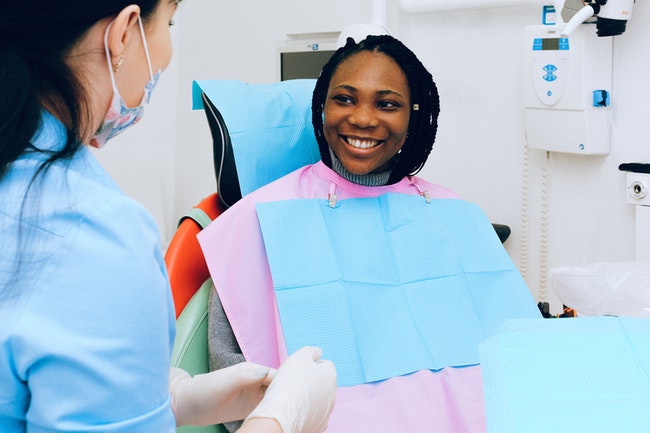 Image Credit
We all want to be in the best health we can possibly be. We want to live our lives free of discomfort and pain. We also want to live as long as possible. But to achieve this, you're going to have to put some work in. This goes beyond the usual health routines of eating balanced meals and going to the gym regularly. You're going to have to book in for regular health checkups with professionals too. Here are some that you need to fit into your schedule!
Dentist Appointments
If you're having any form of dental problems, your first point of call should be your dentist. They'll be able to carry out a full examination and any emergency procedures that may need to be carried out to put a stop to pain or other issues. But this isn't the only time you should see a dentist. You should also check in regularly even if you haven't noticed any problems. A six month dental checkup will give your dentist the chance to take a look around your mouth and examine its overall health. They may be able to spot warning signs of issues that you haven't noticed yet, such as small cavities or signs of gum disease. They can then carry out procedures to stop these issues in their tracks. They can also carry out an X-ray to ensure the health of the inside of your teeth, which you can't take a look at yourself. This could unveil wisdom teeth or other potential future inconveniences or problems. Your dentist will also likely offer aesthetic services, such as straightening, whitening or veneers if you're interested!
Hygienist Appointments
While we all know we need to see a dentist, it's surprising how few people book in an appointment with a hygienist. A hygienist will ensure that your mouth is as clean as possible, tackling areas you might not reach yourself and carrying out a scale to remove any build up of plaque or tartare. They may also be able to point out areas you're missing, helping you to take better care of your teeth in your own cleaning routines.
Eye Tests
You should visit an optometrist for an eye test once every two years. This isn't high commitment, so there's no reason to miss your appointments. Everyone can spare half an hour once every two years. During your eye test, a professional will survey the health of your eye. This will give them the opportunity to identify symptoms of any conditions that will need to be put right. Generally, for most people, nothing shows up and they can simply progress to their sight test. In the sight test, you'll carry out a number of tasks to determine whether you need prescription lenses or not. If you do, your optometrist will write out your prescription and you'll be good to go!
Hearing Tests
Hearing tests are even less regular than eye tests. You just need to check in if you notice any changes to your hearing or if you're worried about your hearing at all. If you are recognizing hearing loss, an audiologist will be able to carry out proper tests to determine whether you need hearing aids or other hearing devices to help you get by more easily on a day to day basis. If you do need any hearing aids, your audiologist will be able to recommend different makes and models, will be able to order them on your behalf and will be able to fit them for you when they arrive. This can make all the difference to your day to day life!
General Health Check Ups
If you feel that any other aspect of your health may be deteriorating, check in with your doctor. They'll be able to conduct tests to determine the cause of your problems and set you on the right path to treatment. Whether that's medication, surgery, therapy or anything else! These routine checks will ensure that any problems that are establishing themselves are tackled quickly and effectively.
Sure, there are a fair few checkups that you need to fit into your calendar. But the good news is that they are generally far between, so you won't find your schedule absolutely packed with them. Plus, they can really help you out, making a profoundly positive experience to your day to day life!