Not too long ago, we discussed how to refresh your outdoor seating space just in time for summer. Well, summer is almost over, but that doesn't mean you should stop maintaining your garden. Your garden can still set a tone when you design it correctly. Besides, you can have a beautiful space to look at in the winter.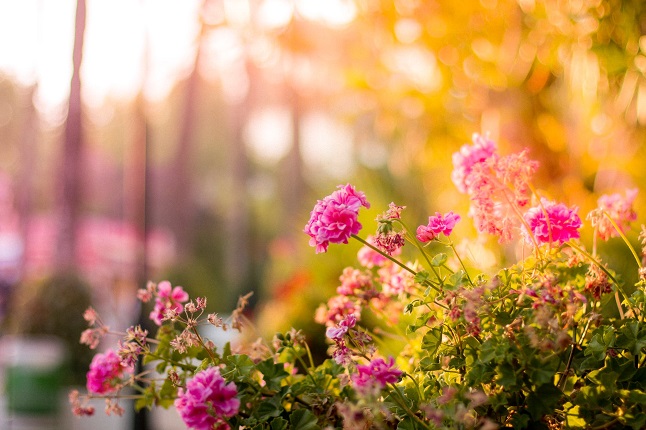 One of the things you can do to improve your garden is making it look more spacious. With a few simple tweaks, you can create the appearance of a larger space, even when you have a relatively small garden. We have just the tips and tricks on how to make your garden appear more spacious in this article.
Make Space
The end of summer is the perfect time to do some garden modifications. You'll be surprised by how even the smallest tweak can alter the way your garden looks entirely. Before you start adding things to the space, however, decluttering is needed.
The last thing you want is a cluttered garden. Even a big garden can appear small when there are a lot of things in it. It is even worse when the plants and other items in the garden are not arranged properly.
To start with the decluttering process, move everything that can be moved to one corner or outside of the garden. This includes the furniture you add to the space as well as plants and garden accessories. Decluttering lets you get a good look of your space and allows you to start from the beginning.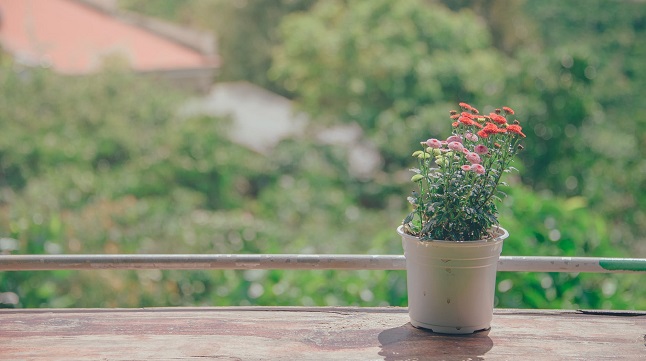 Create Areas
One of the ways you can make the garden appear bigger is by adding different areas to the space. This doesn't have to be a particularly complex process either. Space – or the illusion of space – can be added by elevating a portion of the garden or introducing lines to the landscape.
A pathway is a functional way to divide your garden. You can use the pathway to reach different parts of the space. The lines and curves you add to the landscape also helps make the entire garden appear bigger.
Another way you can add areas is by using fencing. Garden fence panels are not only affordable, but also very functional. There are fencing panels in different designs and colours that you can choose from too.
When you do use fence panels to add a firm border to the space, make sure you think about the rest of the garden. Choosing a design and texture that complements the space amplifies the effect further. Be sure to browse this range of fence panels for some great options.
Play with Heights
You can also add dimension and depth to your garden by playing with height. There are two ways you can do this. You can use platforms for potted plants and introduce heights to the space this way. You don't need bigger plants to achieve the desired effect.
Doing it the natural way is an option too. Plants naturally come in different sizes and adding height and dimension to your garden is only a matter of choosing the right plants to use. If you are not sure about which plants to use, consult the local gardener about how big your plants can grow.
Use Lights to Your Advantage
Lighting is a mix between art and science. On the one hand, you want the space to be lit in a way that makes it moody and comfortable. On the other hand, you also have the option to use lighting to make the garden more spacious than it really is.
Lighting is an instrument you can use to your advantage. During the day, using shades and natural light to accentuate certain parts of the garden can really make the entire space feel more comfortable and warmer.
For the evening, use LED lights of different shapes to achieve the same goal. Aside from the usual LED bulbs, there are also LED strips and lights in other different forms that are meant to be used in the garden.
That last part is important. When lighting the garden, make sure you use lights, cables, and fixtures that are designed to withstand the elements. The garden isn't that harsh at night but remember that those items still need to stay out during the day.
Fake It 'Till You Make It
Everyone wants a big garden that looks beautiful and spacious, but not all properties have the space for one. Another trick you can utilise to make your own garden look bigger is by faking the available space. Yes, you can fake it.
Many landscapers and designers use mirrors to add more space to a relatively small garden. A well-placed mirror can change a lot of things about your garden. Another thing you can do is to add faux doors or windows to your fence panels.
You can also create the illusion of space with water features. Water reflects things around it, which means a well-placed water feature or pond can be just as effective as mirrors. On top of that, you also make the garden look fresh and welcoming by adding water to the space.
Make It Functional
Last but certainly not least, add areas that are meant to be functional to the garden. Your own potting station, a comfortable sitting area, or even a nice outdoor lounge is easy to set up. These areas don't need to be excessively big. In fact, it shouldn't be too big.
When thinking about adding a seating area or a functional space to the garden, make sure you also consider scale and proportion. You want the area to match the rest of the garden nicely. You can then add elements like plants to act as a frame for the space to further enhance the effect.
Proportion is also important when it comes to the garden furniture you add to the garden. As mentioned before, the last thing you want is a garden that looks cluttered and too full of things. Using scale, you can avoid this entirely and have a garden that looks much, much bigger than its actual size.