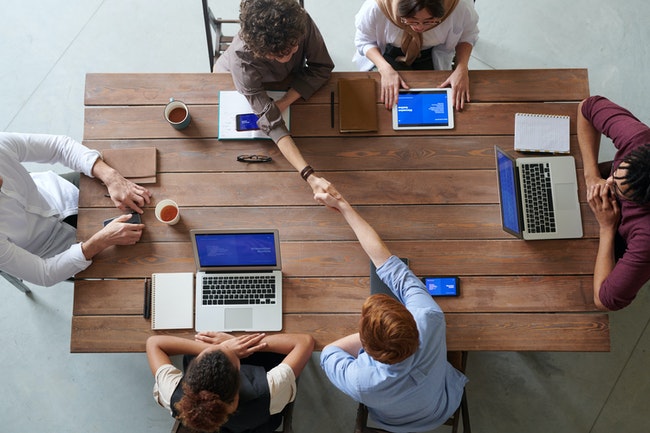 Image Credit
One of the things I requested from the company I am employed at when I joined a couple of years ago was a business card. I planned on meeting business associates and other key individuals related to the business operations. A business card is a person's brand. A stack of square business cards containing your contact details as well as the company or brand you are representing is very important to have with you all the time.
Here are two things I immediately caught on when my boss welcomed me into the company: make sure I am always ready for a face to face meeting with a business partner and to always have a business card on hand. The former is for me to become familiar with the industry, the company itself, and with every business partner we have. The latter is for every one I meet to remember me as the newest member of the company back then.
I was issued a box of business cards right away. You need one, too. Especially if you are in sales, marketing, promotions, and PR.
Aura Print, one of the largest in the UK and the USA, has been producing a range of business cards since 2007. You can choose from a textured paper to a 100% recycled one, or even a uniquely shaped card. They can cater to your business card needs, depending on what you require for that is uniquely identifiable to your business.
You know you are in good hands when you choose Aura Print. Quality, attention to detail, fast turnaround, and efficient. Send the design you have in mind. If you don't have one yet, you can ask them to design it for you. Aura Print will make sure that you will be remembered by the individual(s) you meet when you hand over your business card.
Get a quote now. You need a stack of those quality-made business cards ready at all time.