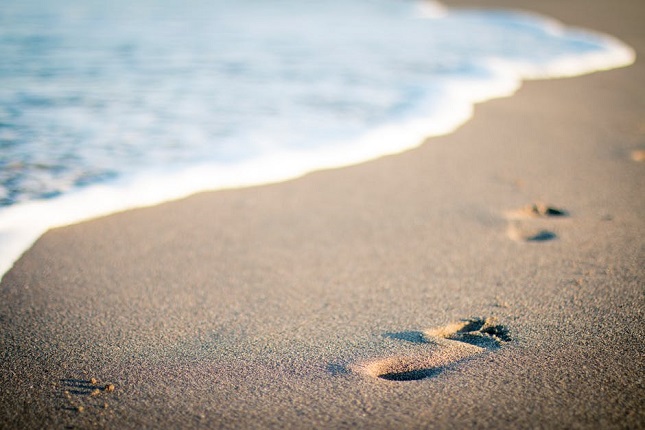 Image Source
When you head away on vacation, you expect to let your hair down and relax for a week or two in some desirable destination overseas. You choose a convenient flight, arrange comfortable accommodation, and pack your case with swimsuits, towels, and other bits and bobs that will tide you over during the warm weather and allow you to splash about in the pool and sea or kick back on a lounger on the beach. However, it's important to bear in mind that while the majority of vacations go swimmingly, some don't always stick to plan. There are various things that can go wrong along the way and it's important that you know what to do should things take a turn for the worse. Here are a few problems that you might experience while on vacation along with some advice regarding how to best deal with the situations.
Accidents
Accidents can happen anywhere and at anytime. So, it's important that you are aware that you could experience an accident while on vacation. This is something that you should keep in the forefront of your mind when you head to countries that have less stringent health and safety laws, rules, and regulations in particular. In advance of your trip, you should take out a comprehensive travel insurance policy. Generally speaking, people tend to associate travel insurance with something that covers the cost of lost or damaged belongings while you are away. Sure, your policy should cover this. But instead, prioritise the ways in which your policy protects you individually. Travel insurance should have a high limit on the amount of money you can claim back for healthcare costs. This means that if you have to make use of medical assistance while you are away, you won't have to worry about being in major debt once you return. Travel insurance should also cover transporting you back home should needs be. Once you are home, you should contact Robinette Legal Group's legal services. Reliable lawyers will be able to create a case on your behalf against the individual or company who has caused your accident. You may be able to claim compensation, which will go towards any uncovered medical costs and which can replace lost earnings while you recover.
Illness
Like accidents, illness can affect you at any time without any given warning. Now, when you are heading overseas, you may find yourself exposed to all sorts of germs and bacteria that your body isn't used to, as they may not be present or prevalent back home. This is why it's extremely important that you have relevant immunisations and vaccinations before heading away. Generally speaking, you will be able to consult your doctor and they will be able to advise what injections you will need and how long you will have to have them before you go on vacation. You will usually need more immunisations if you will be spending time in rural areas rather than major cities. You should also ensure that you have malaria tablets and mosquito spray if you are heading to a location where malaria is a threat. Another way that you can prevent illness while away is to be particularly vigilant in regards to what food and drink you consume. Determine whether tap water is safe in your chosen destination. If not, always drink bottled water and make sure that the bottle is sealed (so you can be sure that the water is fresh and hasn't been opened and refilled with tap water). When eating out, check whether water used in ice cubes or to wash salads is clean too. It's always a good idea to take basic medication with you to alleviate any symptoms that you may experience.
Sunburn
Another factor that commonly causes issues for individuals on vacation is sunburn. But this can be so easily prevented! Make sure to take a high factor sunscreen with you and to apply it regularly throughout the day. Sit in the shade during particularly hot periods and wear a sunhat and sunglasses. You may also want to use cooling and calming aftersun products once you retreat to your room. If you do develop sunburn, stay out of the sun until you have recovered and consider using aloe vera gel, which can soothe the burn.
Hopefully, your vacation will go well and you won't have to even consider disaster. Following the above steps, however, will help to prevent certain incidents from occurring in the first place and will help you to deal with any incidents that do occur as efficiently as possible!