Lives seem to be getting busier and more hectic; it's no secret that burning the candle at both ends, can lead to stress, fatigue, and an array of other mental and physical health conditions. Therefore, it's crucial to a fulfilled and successful life, to strike a balance between all of those commitments you have. Fortunately, if you're prepared to take a step back, and look at your current lifestyle; there are always ways you can improve things, and ensure that self care becomes part of your fresh routine. It's not about giving-up anything you love doing; it's just about ensuring that all you do is beneficial to your well-being and happiness, overall.
Acts of self-care are ways to check-in with yourself so that you can rest, recover, and assess how you're doing. They can come in all sorts of ways, adn are often simple ways to ensure that you've made yourself a priority. Whether it's a particular activity, learning to embrace saying certain things or doing things, or a set amount of time that you set aside each day to try a variety of things; you'll never regret utilizing some time out to be calm and to take care of yourself and well-being. The following are some ideas, inspiration, and advice, for busy women who need to take better care of themselves, and don't want to sacrifice what they find important to a happy life.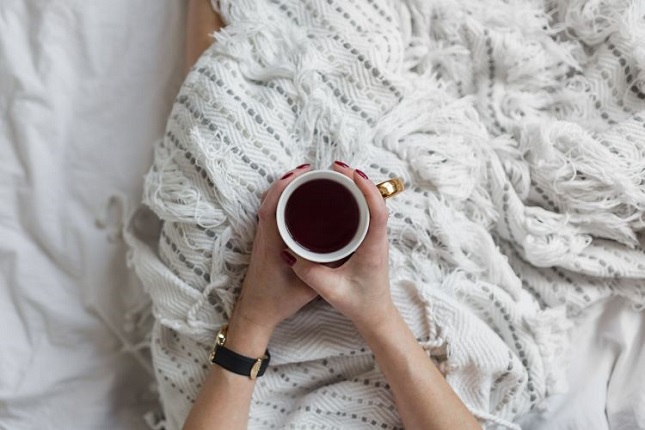 Image Source
Little Health Checks That Make A Big Difference
So many people avoid any sort of healthcare check-ups and appointments. However, ignoring those symptoms, or powering through with life when you're not quite right, will lead to any health concerns becoming far worse than needed. Booking into see a healthcare professional, as soon as you feel that something isn't right, is the most literal and effective way to implement your self care. You can reward yourself with a trip to your favorite cafe, or to see a movie afterwards (more ways to take care of yourself), so it doesn't feel like any sort of ordeal; actually, you could make it a trip to look forward to.
Whether you need to get your throat checked, book in for some ear cleaning, or sort out that annoying wisdom tooth; book to see a reputable professional as soon as you can. You'll only come away feeling proud of yourself, and with the right advice or treatment so that you're a picture of great health again. Making sure that your as physically healthy as you can be, will have a positive impact on your mood and demeanor each day. Gaining that extra pep in your step will ensure that your mind is clear, and each morning feels like a fresh start so that you can make the most of each day ahead.
Learning To Say No To Others And Yes To Yourself
So much of what people do is out of a sense of duty, habit, or just because they feel like there's not another option. However, when it comes to non-essential activities and events, that wear you out, or don't give you a boost; it's time to assess your response to them. You're able to refuse plans that don't excite you, and stay-in or do something different, that will make you feel much better. Swapping after-work drinks, to stay in and enjoy a book or bubble bath (or both), is far more likely to enrich your week, and ensure that you have plenty of energy left to do the things you really want to.
Stop feeling guilty about saying no to plans and people that make you feel run-down, tired, and drained. They simply aren't worth it. It will take some time to change these habits, but, if you make a conscience effort to make the changes more regularly; they'll just become a part of your habits and way of thinking. You can use that free time to enjoy whatever it is that allows you to switch-off, and let the stresses of life ebb away.
Enjoying The Simple Things More
Fresh air, nourishing food, and quality time with those who lift your spirits, are all excellent ways to invest in your self care. Therefore, make sure that you incorporate more of these simple pleasures (and life essentials) into your everyday routine. Take an extra five minutes to stand and look in the garden each morning as you drink your coffee, notice the little acts of kindness people are doing, and make the most of those simple things more. Each time you do, you'll be giving your mood and mental health a much-needed boost, to help you get through that busy week.