Bluetooth is a short-range wireless communication between two pieces of technology. Like your phone and your headphones for example. Over the years there have been more applications, and it's not just for phones and computers anymore.
Fun fact: Ericsson actually created Bluetooth in 1994, but in recent years it has grown exponentially, and there are more cool gadgets to explore than ever.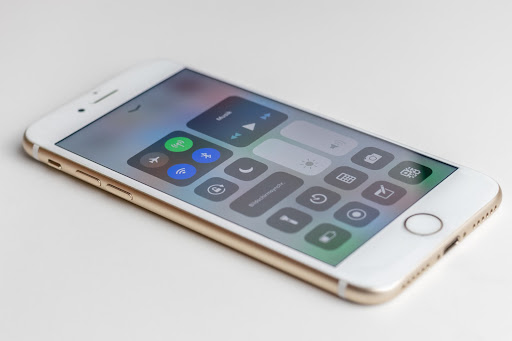 Image Credit
Future Fun
Did you ever watch Back To The Future and fall a little bit in love with the cool futuristic trainers and the hoverboards of course. Well, you can now get Bluetooth hoverboards – and those trainers too. The SRX is an ultra cool hoverboard with Bluetooth speaker, self-balancing mode and speakers. The ultra in hipster fun.
Nothing Lost
Tile has been keeping people's keys safe and sound for the last couple of years. Your phone can track the Tile and help you keep tabs on stuff. This little gadget works on keys, USB sticks and pretty much anything else you can loop it on to.
Hear Ye, Hear Ye
Swapping headphones that plug into your phone for either buds or wireless headphones are more common now. Wires can get caught, tangled and are a little bit annoying – so if you can swap ti wireless the do it! You can get a range of prices from £/$9 up to the hundreds depending on what you wanna spend.
Sporty Spice
Nike launched (and subsequently dropped) a line of smart shoes that send signals from the trainer to your mobile phone, so you can track jumps, calories, speed and more. You can still grab a pair on eBay and a few other sites, and actually, if you are looking for a way to track some simple stats, then there are great.
Lock It
There are a few convenient Bluetooth lock systems. One being the Lockitron, which has Bluetooth remote access – a failed Kickstarter project, but nonetheless, the founder raised 2.2 million to get it off the ground.
Second is the Goji smart lock. It's a clever little gadget that detects your Bluetooth fob and will open sesame. But, of course, it only works for the person with the fob and comes with a set of mechanicals keys too. You are able to send virtual keys for people who might need access, and it even sends you pictures and videos.
Road Worthy
The Garmin HUD+ is a very cool piece of kit. It has a heads-up display that is projected onto your windscreen. It feeds off a Bluetooth enabled phone that has to be running the Garmin HUD app. This smart little thing means you don't need to glance down to check ETA, speed, lane guidance, and more.
Of course, there are so many more exciting uses for Bluetooth technology, but some of the best gadgets are on this list. From finding keys to locking away valuables and letting you know it's the third right after the roundabout. Isn't technology cool!