When you first go off to college, it can be very overwhelming, especially if you don't know anyone there. Making friends is tricky but once you get into the swing of things, you can become comfortable in your new life.
One of the best ways to meet new people at college and get on track with your schoolwork is to join a social networking site that connects you. In this article, we are going to tell you some of the reasons why we think that students should join a social networking site.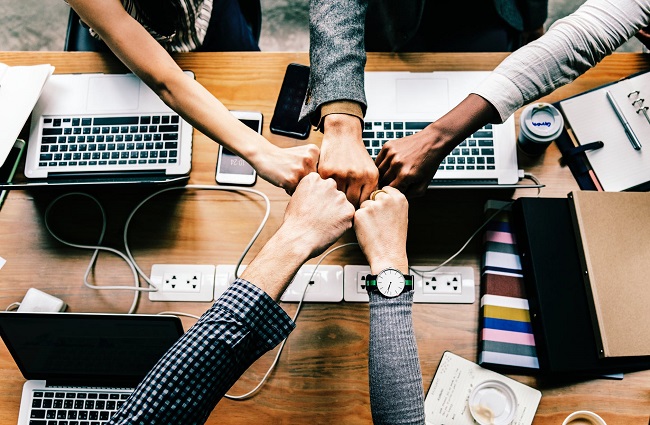 Image Source
Meet Other Students
These days, social networking sites come with groups and pages that you can join to find people with similar interests to you. This is something that the network Emenator is so useful for. Members of Emenator can create, share and moderate their own groups so that only the people they want to be in there are. You could join groups for each subject you're studying, which will connect you with others who are doing the same course as you. It's been developed for people aged 18+ only, making it the perfect social space for students.
If you struggle to go out and talk to others on campus, then you might enjoy connecting with students online. Soon, you'll have some friends that you can meet up with.
Communicate With Classmates
One of the great things about social networking sites is that they come with enhanced messaging services in an exclusive setup which allows you to communicate with your classmates and friends. As a student, you are likely to have a lot of questions about your tests and your assignments. When you can easily talk to a classmate online using a messaging service, you can stay on track and improve your academic performance. You could even have an online study group through one of these sites.
Build An Online Profile
Once you have completed your studies, you need to start applying for jobs or internships to get started on your career. This is why we think that you should join a social networking site that will allow you to build up an online profile and gain some important contacts. Some employers look at your online presence and if you use a respected platform wisely, you could boost your chances of getting employed. Think about your career prospects and boost your online profile on social media.
Have Fun
The final reason that we think that students should join a social networking site is that you can have fun. Many of these sites come with games, music and much more that will allow to plug in and have some fun online. On top of this, you can find out about special events online and get some tickets. Soon, you'll be having fun and meeting plenty of other students just like you.
Final Verdict
A social networking site can boost your online profile and help you to make some friends when you first get to college. Make sure to find the right social networking site for you and you'll soon be having the best possible experience as a college student in 2019.