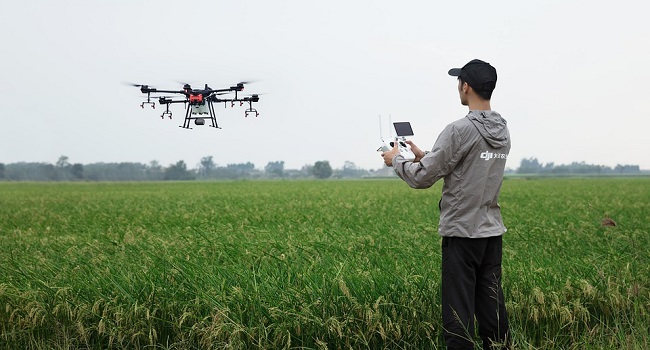 Image Source
They seem to be everywhere these days, the almighty drone! If you're spending time with the family, while you may be partial to a selfie or two, perhaps it's time to take it to the next level? A family vacation could very well benefit from having a drone, but why is this, and what can you do to get some inspiration from this little flying contraption?
The Panoramic Views
Let's start here! You could get different angles, perspectives, and an amazing family picture without having an extended arm in the frame. And yes, even if you go for one of those selfie sticks, you can still tell that it's a selfie. You may not feel that you can trust a passerby to take a picture for you, but, if you've got a drone, you can truly capture the surroundings of where you are. If you want to provide pictures that last a lifetime, but also have an artistic quality to them, think about getting a drone, because you'll be able to get all sorts of images.
It Will Spark Your Creativity
Living and working at home can sap your creativity, and as such, when you have the opportunity to go on vacation, it's time to unleash your inner creative beast. Taking a drone doesn't just mean it is a little toy for the kids to play with, but the different perspectives, options, not to mention never-ending fun you can have with a drone, will prove to be revitalizing. And if you don't think that a drone can be that integral to someone's life, check out the Off-road Lights blog and see just how many things a drone can do. It's not just a way to get a few extra shots; it's even something you can do to instigate a wedding proposal! Let your mind wander, and take the drone with you!
Let It Pique Your Interest
Let's face it; using a drone is the perfect way to satisfy your curiosity. If there is something over a hill that you just not able to see, attach a GoPro, and get the drone over there! Of course, be careful not to cross restricted boundaries. When you are in certain areas, there needs to be some sort of common courtesy. But if you want to see what's in a cave, and you don't have the guts to venture in by yourself, let the drone do the work for you!
It Could Help You In Times Of Trouble
Going on a family vacation is one of those occasions where it's relaxing and stressful in equal measure. If you've lost something, or you need to check the weather conditions after a storm, or you've taken your pet on holiday and they've disappeared, a drone can cover a lot more ground.
A family vacation is one of those exciting times, but if you think that your budget doesn't stretch to getting a drone, it could add that extra edge to the vacation that you need. More than it being something you can fly around for a little bit, a drone can help capture additional images, but it can also be quite a lifesaver!