It's so much easier to shop for kids than adults, isn't it? For children, whether it's a video game, a cool outdoors toy or even just a box of their favorite candy, they're happy. Adults are much harder. None of us treat ourselves enough, so it's hard to say what we want when we're asked, and nobody wants to get a boring gift for someone they love.
Adults need to have more fun. We work hard, and one great way to combat all the various stresses of life is to take a page from the kids we know, and actually play.
The next time you need to get a gift for a loved one, especially someone who is in tune with their inner child, why not get them something awesome they can play with? Below, we've outlined a few cool toys that are great for children and children-at-heart alike, gifts both large and small: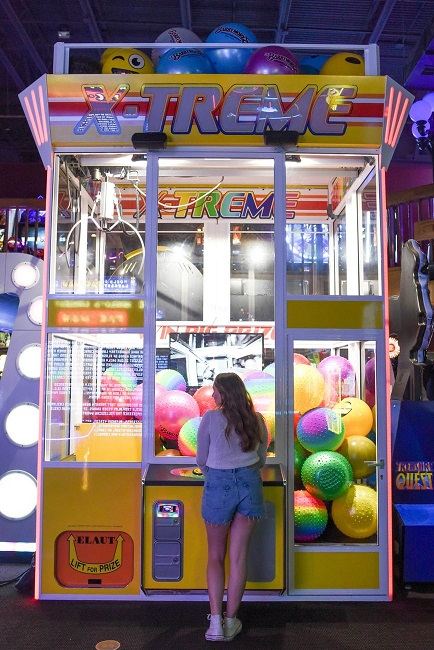 Image Source: Element5 Digital
Crafts and Arts
There's a reason that adult coloring books have surged in popularity over the last five years or so. Adults want to engage with their inner child, revisit their youth and engage in creative play that relaxes them and lets the stress melt away. Coloring is a great way to do this, but there are other cool, crafty things to get into as well! Finger painting kits, embroidery-for-beginners kits, miniature-food-making-kits (those are our personal favorite), even beginner's sewing machines, are all affordable and super creative gifts to give that person in your life who wants to learn a new skill while having a ton of fun. And the best part is, these gifts have the added bonus of a finished project/treat at the end!
Vintage and Retro Games
These are always fun, and there's no shortage of games on the market – whether you're into old school games like Monopoly or Battleship, old-school toys like jacks or marbles, or something much more elaborate, like the awesome recreations of classic arcade games, there are so many things to choose from. Seriously, could there be anything more fun than heading to the basement to play a game of classic Pac-Man? The multi game arcade machine is insanely popular right now and not as expensive as you might think! Whether you're into Nintendo, Atari or something else entirely, you'll find the perfect one for you.
Get the Blood Pumping
Outdoorsy, physical games are a great idea for the overgrown child in your life. It's the kind of thing that everybody wishes they indulged in, but never buy for themselves. Think basketball goals, skateboards, trampolines, horseshoes, even a nice road bike. These toys will last for years, give the added benefit of exercise, and you can jump in and play, too!
Why not try one of these ideas the next time you need to get a great gift for the adult in your life? We all love a good oil diffuser or cookbook, but these hands-on, downright fun gifts will bring so much joy to your loved ones, and deliver fun for years to come.