For many people, working from home and being their own boss is the dream. But many people also think of this as an impossible idea that could never become reality. But more and more people are learning about "passive income", which seems too good to be true and only accessible to a few very lucky people.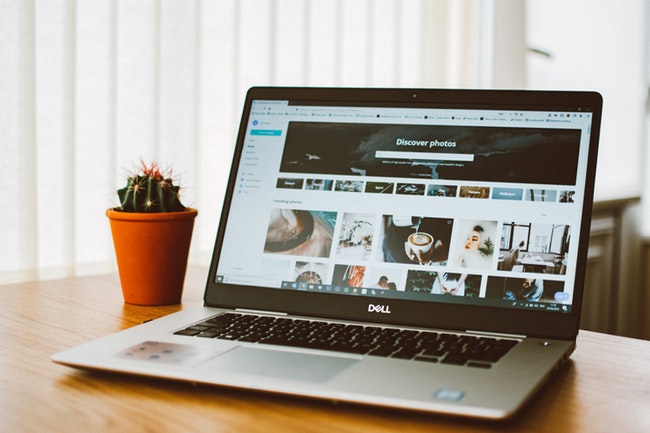 Image Source
Making money through blogging takes a lot of hard work, but it can be done! Anyone can do it as long as they are determined. And if you can gain a decent sized readership on your blog, it is entirely possible to start monetizing it and start gaining surprisingly high amounts of passive income.
This straightforward guide will give you practical advice on how to make money from blogging so you too can work from home, be your own boss, and spend more time doing what you love. After reading this informative guide, you will see that all it takes to become a passive income pro is hard work, determination, and a little bit of creativity.
How to Get Started in Blogging
Here are a few ways you could start blogging and growing your network:
Make Your Site
The first step to getting into the blogging game is to create your own website. There are plenty of platforms to use, such as WordPress, Blogger, Wix, Squarespace, and more. It all comes down to your personal goals and which platform can best help you reach them. WordPress has high customization abilities and makes monetization easy so this would be one of the best choices for bloggers seeking possible income.
Pick a Niche
If you want to make a blog that brings in enough traffic for monetization, that blog will need to be specific enough to draw an audience without being so specific as to alienate large groups of people. You will not gain readers, especially loyal readers, if your blog is about anything and everything.
Pick a niche and stick to it. Preferably on a subject you have a lot of knowledge on and passion for. Currently some of the most profitable niches in blogging include finances, travel, fashion, decorating, and product reviews.
Funding
There are a few fees that are usually associated with getting your blog up and running in a way that will generate immediate buzz. Some of these costs may be easily covered by an advanced check from your current employment or some savings you've put aside. However, if you want to get ahead of the game, you might choose to get an alternative funding to really put all your effort into launching this money-making blog. A lot of people typically choose to get monetary support from family, friends, or a title loan using their car.
3 Tips for Increasing Your Traffic
In order to make enough money from blogging, you need to have a decent amount of steady traffic.
Here are some practical ways you can increase the traffic to your blog:
1. Social Media Promotion
Having excellent branded social media accounts where you share your content and engage with your readers is the perfect way to get major traffic increases. Depending on your niche and where your audience is, you can utilize Facebook, Twitter, Instagram, Pinterest, LinkedIn, and countless other platforms. But it is important to locate where your audience is most often present and to have a lively presence on more than one platform.

2. Use SEO – Search Engine Optimization
Regularly use the practice of search engine optimization to really encourage optimal growth for your blog readership, clicks, and page views. This process allows your blog to receive sustainable growth through organic traffic brought about by search engines, which is what allows your blog to become more passive in its income generation.

3. Engage with a Community
Connect with other bloggers who have similar audiences. You may be able to help each other grow through cross promotion and other types of support. It's also vital to engage with your audience so you can build a real community. When they become invested in the blog and you, specifically, they will be more likely to share your content.
3 Ways to Monetize Your Blog
Once you have established your online identity and you
1. Affiliate Marketing
One of the most popular ways blogs make a majority of their income is through affiliate marketing. This monetization tool is achieved through adding tracked affiliate links to your individual blog posts. Every time a reader clicks through, you will receive a small commission for leading your audience to that affiliate brand's website.

2. Write Sponsored Content
Brands sometimes pay bloggers to write a piece about a new product of theirs. Or sometimes a brand might just ask that you mention them in your new article and thank them as your sponsor. Sponsors usually pay bloggers to do this because the blog audience is a demographic that the sponsor wants to reach with their brand or product. This can bring in a very surprising amount of money.

3. Ads on Your Website
One of the first ways most bloggers begin the monetization process is by using advertisements on their website. An example would be something like Google AdSense. This is a super easy first step toward passive income because Google determines the ads it will display, and you can simply just receive the revenue you get on cost per impression and cost per click.
There are plenty of other ways you can monetize your new blogging business. You could choose to sell digital products, take part in brand partnerships, consult, or do social media promotion. But these three options for monetization are great ways to get your feet wet.
Make Passive Income Your Reality
So, what are some aspects that you need to be laser focused on if you're going to make passive income your new reality?
Well, the importance of building an email list for your blog cannot be overstated. This list will be a direct line to your audience and can be your biggest area of revenue. Having a large email list means that you have a base network of people who trust you, will buy from you, and will click on the affiliate links you recommend.
In order to be successful in your monetization goals, you must have variety in your revenue sources. Always have a few streams coming in from different sources through different means.
To become truly financially successful in the field of blogging, it's all about having an entrepreneurial mindset. By putting in time, effort, and dedicated consistency, you may see the fruits of your labor after a while. Then you might be able to sit back, relax, and watch the money roll in!