As a small business, it can be surreal to get to the point that you're at, at the minute. For you to be considering hiring means that you've got your business to a point where it's making enough profit to be sustainable, pay your own wages as well as whoever you might be partnered with, as well as the wage of someone you need to hire. So for a small business that has battled through everything to even make a small amount of profit, the concept of making enough to hire someone is crazy. But it's harder than you think. There are so many steps you need to take to make sure that you're hiring the right person, and make sure that you're doing everything you need to do legally and ethically. So, we're here to help you with this. This might be your greatest challenge to date, hiring the wrong person can cause much hassle for your business. So, if you keep on reading, we'll show you how you can hire the right person, the first time around, and do it all successfully.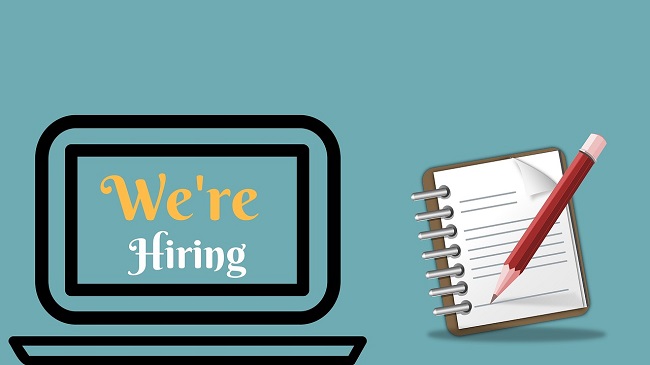 Image Source
What Type Of Person Do You Want
So this is the first thing that you need to be asking yourself because the right person can do wonders for your business, and the wrong person can set you back months. So you first need to think about the age and the attitude of the person. Generally, you're either going to want to hire someone who is young, fun, and ready to learn. Or you'll want to hire someone who is older, mature, and ready to settle down in a career. The vibe of your business and the way you wish to run it should influence your business. If you want it to be ultra-modern and fun, you're going to have to hire people accordingly. No matter what, the work attitude they have should be absolutely on point. They should be willing to go above and beyond for your business, if not it's time for them to go!
The Right Steps To Take Beforehand
There are some big steps that you need to take beforehand, and one of them is the interview process. It's nerve wracking as it is, so if you want to see the candidate for who they really are, make sure it's as relaxed as it can possibly be. The more they relax, the more they reveal their true selves. Then you need to do a background check to make sure there are no hidden cobwebs that they didn't tell you about. Even so, it might be that you're able to look past them for the right candidate, but you should always do a background check to make sure that the person you're hiring is safe for your company.
Integrating Them Into Your Business
Now you need to integrate them into your business so that they become a functioning member of your team. We think this is best done by making sure that you give them full training, as well as ongoing training to support them. A lack of ongoing support is one of the many reasons why an employee decides to jump ship from a company.