Do you constantly find that you feel stressed and overwhelmed? It's important not to underestimate the impact that stress can have on your life. Stress can impact your mental and physical health in both the short and long term. That's why you need to find ways to cope with it effectively. However, to do this, you need to understand the cause of your stress. So, let's explore the potential issues that could be at play here.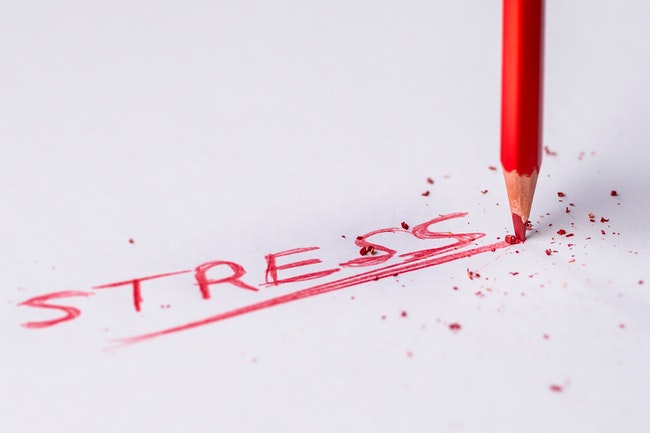 Image Credit
No Outlet
It's possible that you are feeling stress because you have no way to work off the tension. This will usually be the case if you don't have an outlet in your life. One of the best outlets that you might want to explore is exercise. A solid workout can definitely help you tackle the tension that you might be feeling. You can leave it on the road running or you can even work out in the comfort of your office. It's entirely up to you but it's important that you don't let the tension that you are feeling continue to build up over time.
Trouble In The Office
Of course, it could be the case that your stress is due to an issue in the workplace. Perhaps the environment that you work in isn't providing the emotional support that you need. This will be due to the failure of your employer to deliver a healthy office environment. If that's the case, then you might want to think about switching jobs or even switching careers. Remember, we spend more than a third of our waking lives in the office or at work. As such, it's important to find a position that makes you happy and that you love or enjoy. It's never too late to move towards a change in your career.
Deep-Rooted Problems
You might find that you can't quite pinpoint the cause of your stress. If that's the case then it's possible that the issue is more deep-rooted than you might want to admit. That's why you may want to explore therapeutic solutions. With a telehealth solution, you can get the support you need in the comfort of your home and ensure that you don't have to worry about needing to take extra time in your day to see a therapist. Instead, this can easily be fitted around your personal schedule.
People
Alternatively, it could be that the stress is being caused or at least made worse by the people who have a strong presence in your life. In your social group, you might have people who provide the support you need and others who drain you. It's important that you are not surrounding yourself with people who are constantly depending on you to provide support. This is going to mean that you feel overwhelmed. You may even have toxic people in your life who take and take giving nothing back. It may be worth reevaluating who they are and assessing whether they provide a positive connection to you.
We hope this helps you understand some of the key reasons you could be feeling a high level of stress in your life.