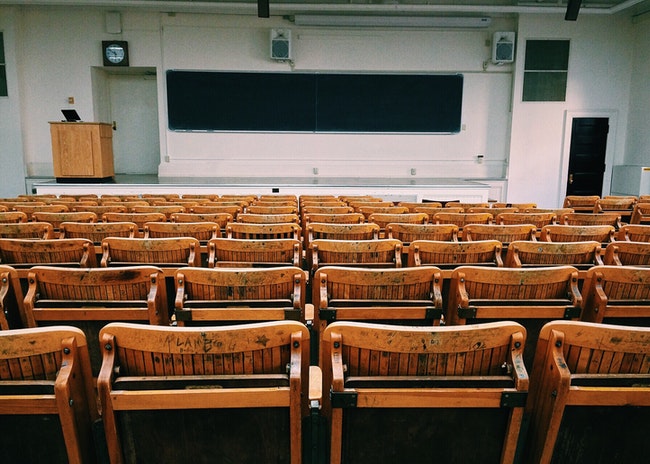 Image Credit
For many people, going back to school is always a passing thought or something wedged in the back of the mind. Sometimes you realize the job you are in is terrible, it does not make you enough money or it no longer interests you.
Going back to school seems like a good option to build upon the skills you already have, allowing you the chance to make more money. Maybe you have enough money, but you are not doing what you are passionate about. Either way, if you are debating on whether or not you should go back to school, here are some things to think about before you take the leap.
What Are Your Motivators For Going Back To School?
Be very careful about your motivation for going back to school. If you hate your job and you are simply just looking for a way out, going back to school may not be the best option because it can get really expensive and you have to commit a lot of time.
Going back to school is a good option if you want to switch fields, you need college to advance your skills or your employer will pay for all your higher education. Other than that, you may be setting yourself up for more misery.
What Do You Want To Study?
There are tons of options to choose from, but this is where intimately knowing what you want and who you are will make this part easy. Do you want to study physical therapy, creative writing or computer science? It also helps to know where you should go to study. Do some research on some programs and weigh your options. Keep tabs on the program's graduation rate, how likely those graduates get jobs and the kinds of jobs they have. Getting the full picture can better help you decide not only what you want to study, but where.
Do You Want A Certificate Or A Degree
Certificates allow you to learn more about a subject you may already know about or know nothing at all without putting up so much money toward a degree program. You could also opt for professional or trade certifications that allow you to perform a niche job. These are typically for jobs in technical, medical and education fields. Degree programs allow you to train for a specific job or may give you a broader education in an area.
Online Or In-Class
Going back to school may not be as seamless as it was when you were an undergraduate. You are an adult now and you have all types of things pulling at your attention. Because of this, it is important to pick the best program that fits into your lifestyle. For doctor of physical therapy degrees, for example, there are many flexible options. Some programs allow you the option to do classes partially online and in-person. Determine what your needs are and find the right program for you.