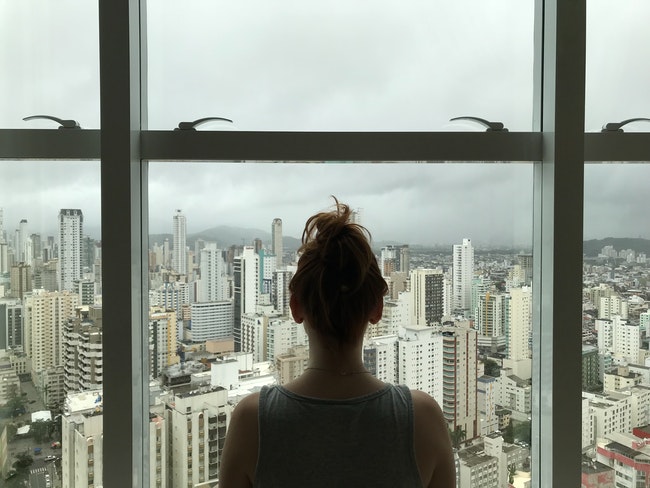 Image Credit
Nowadays, more of us are spending more time in our homes. Whether we're spending more time at home working remotely during the pandemic, or we're spending more of our free time at home, you're going to want to make sure that this space is as nice as it can be. One aspect of our homes that tends to get neglected, or feel like something we can't change, is natural light. The vast majority of us want our properties to feel lighter and brighter and this can be achieved! Here's some more information on the subject to help you along the way!
The Importance of Natural Light
It's important that you never underestimate the importance of an abundance of natural light in your property. Believe it or not, natural light can have a huge impact on your overall health and well-being. First and foremost, it helps to regulate your body's circadian rhythms, which regulate your sleep-wake cycle. Being exposed to plenty of natural light during the day will ensure that your body knows it should be awake and alert. It will help you to feel more positive and productive. Then, at night, when you are exposed to the dark, your body will recognise the contrast and know that it's time to rest. This will help to ease you into a better night's sleep. Natural light also helps to provide your body with vitamin D!
Focus on Your Windows
The best area to focus on when it comes to maximising natural light in your property is your windows. Having large and well placed windows will ensure that plenty of natural light can filter in. Many people make the mistake of assuming they're stuck with the windows their home came with. But they can be changed with professional help – just like any other aspect of your property. Consider larger windows, sliding glass doors, french doors or even skylights if you're looking for more light. You should make sure that all of your windows are fitted with blinds to ensure you can block out light when you want to. You can find great Local Offers here.
Decorate in Light Colours
The illusion of light distribution can also fall down to the colours you decide to decorate with. Dark colours will make a room or space look darker. But if you decorate with a light, bright colour palette, things will feel lighter and brighter. Consider colours like white, cream, magnolia or even mushroom. This will help to create the feel of a brighter home.
Use Mirrors to Your Advantage
If you have small spaces that don't allow for bigger windows, you should make good use of mirrors. This will help to reflect light around a room. Place large mirrors opposite windows for the best effect!
These are just a few suggestions that can help introduce more natural light into your living space. They're more than worth carrying out. So, take things one step at a time and reap the benefits!