Whether you have just started working from home, or you have just got sick and tired of working from the sofa, when it's time to build your own home office that is always an exciting moment to be in. Having your own home office is great, and a wonderful way of ensuring that you are actually actively enjoying working from home. It will also allow you to avoid being distracted, and to work harder and smarter, which could bode well for the future of your freelancing or your business. Let's take a look at some of the considerations to bear in mind when you are designing and building your first home office.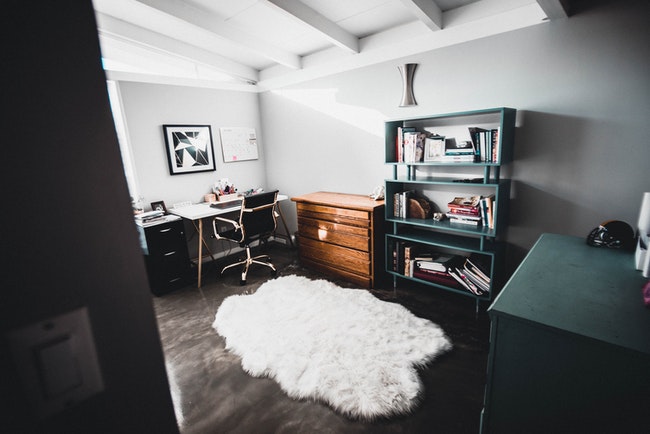 Image Credit
Clear Out Some Space
First of all, you will need to clear out some space so that you have somewhere to work with. That could just mean that you finally clear the spare room of all its junk, but then of course you will need to find somewhere to put all that stuff. You could use this opportunity as a chance to declutter and downsize some of your belongings, or you might just use a local SMARTBOX Solutions, Inc. storage unit and use that to store your belongings long-term. It could be a combination of the two. However you do it, clear out the space so that you are starting again from scratch.
Consider Alternative Positions
Bear in mind that it doesn't always have to be the spare room that you use. If you think outside the box a little, you should be able to come up with some alternative ideas for where to have your first home office. For instance, you might want to think about using your garden, if you have one. There are many great ways to turn your garden into an office, especially if you have a shed or an outhouse. Or if you have an attic or a basement, that could be a great opportunity for a home office too. It's all about considering these other options, to ensure that you end up with the right one to work in.
Home Office Design
In terms of the actual design, you are of course completely free to do it however you like. But the important thing to bear in mind here is that you should aim to make it the kind of place you really want to work for hours on end. In other words, make it easy on the eyes and make sure that it is comfortable and relaxed too. You should also include as many personal items as you like to help make it a much more enjoyable personal space. However you do it, be sure to design the home office with all of these concerns in mind.
As you can see, there is a lot to think about in designing and building your first home office. But as long as you consider these things carefully, you should end up with a much better home office that you can use much more easily.