More and more people are working from home these days, and if you are one of them then you are probably going to need to have a good place to work. If you have the space, then building and creating your own home office is obviously a good way to go, and it is something that you are going to want to consider if you want to work well in your own home. But how do you actually go about creating your own home office? In this article, we are going to take a look at some of the best ways to do so, so that you can start building your business or doing your freelance work from home much more easily.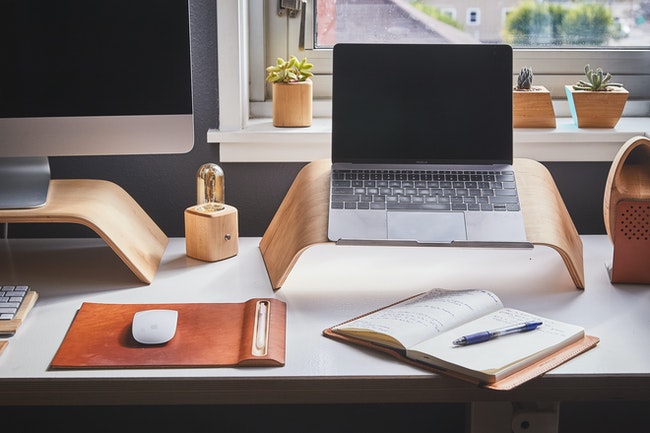 Image Credit
Get Creative
One of the things you might want to consider is to find creative ways to make it a true office. There are a lot of things you can do here. If you are looking for some way to be able to brainstorm ideas, then you could use some dry erase paint and create an entire whiteboard out of a wall, and that is something that is really going to be beneficial for getting those ideas flowing. If you put your mind to it, you will be able to come up with other creative ideas like this, and create an office which is going to be as functional and enjoyable as possible.
Don't Forget Comfort
Even as you try to create a practical office space, you should never overlook the fact that you also need to try and be as comfortable as possible. There are a lot of ways to ensure that you do this, and it is something that you are going to want to think about in many areas. Mostly, it's about ensuring that you find the right furniture, but it also goes into the design of the room in a more basic sense too. As long as you provide yourself with plenty of space to move around, you are going to be much more comfortable – but be sure not to overdo it on space either, as that can prove to be problematic in other ways, and could mean that you end up feeling it is not really a proper home office at all.
Converting An Outhouse Or Shed
One of the most common ways that people make home offices is by converting an outhouse or shed in the garden into an office. If you have the means, you can do that, even if it means you have to build the shed first. The beauty of this is that it is slightly apart from the rest of hte home, and therefore you are not going to be disturbed or disturb anyone else, and you can make it a kind of sanctuary in this way. That is going to really make a difference to your experience of it, and will help to ensure that you can work from home much more easily.