One of my aunts called me out of the blue last weekend. Like majority of us in this side of the world, she is experiencing cabin fever. She told me she would go crazy if she would not take on a couple of projects to take her mind off the situation we are all in now. I am talking about the ongoing pandemic. She wanted to ask me for suggestions on what she could do while stuck at home most of the time. Two things I suggested to her: reorganize her furniture and appliance repair.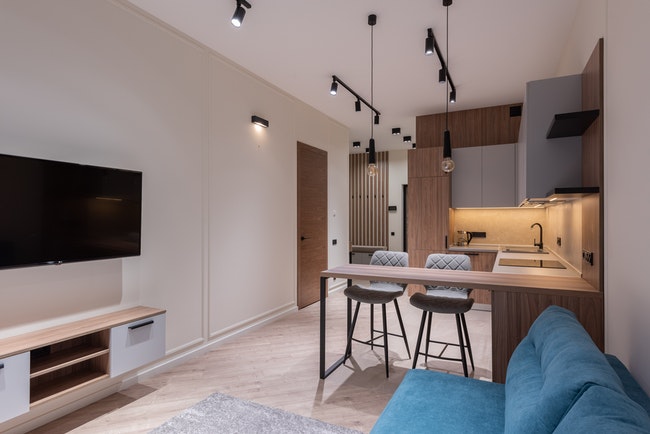 Image Credit
My aunt's house is a combined two big houses. The main house is the original house that they bought years ago. The second one, the smaller of the two houses, was bought just recently. The idea was to renovate it and put it up as a rental. But plans changed and they combined the houses into one. It is one big house! Five bedrooms with another one in the basement, a huge double kitchen, two dining rooms, a big family room, and a wide backyard. The backyard is big enough to hold celebrations like birthdays, anniversaries, holiday parties.
Reorganizing her furniture will occupy a lot of her time. The idea came from a conversation I had with her about two or three years ago. A neighbor was selling their house and my aunt was telling the owner to move the furniture around so the aesthetic of the interior would change. She loves spending time choosing furniture and appliances, planning where to put those, and reorganizing it. She told me that I really gave her a good idea because she wants to move the sofas, couches, and recliners around.
Her backyard is another sub-project she could take on as she is in the process of getting furniture for it. And a hot tub as well.
Another suggestion is to take charge of the maintenance of the appliances. And another great idea, she said. She is already looking for an expert to do her washer repair. Cleaning of all her air conditioning units plus a check on the HVAC is also due.
I told her that there are a lot of things that she can do around the house. Instead of focusing on being stuck at home, I told her to focus her attention on things that she can now do while she has a lot of time in her hands. Aside from those two suggestions, she can also check on her electricity costs and how she can cut down on consumption. Another idea is to grow herbs. She has a green thumb so she can utilize that.
I was also feeling listless the past several weeks but when I pinned down the cause, I made sure to tackle it head on. I diverted my attention through reading and writing.
Any suggestions on what projects to take on now that majority of us are stuck at home?