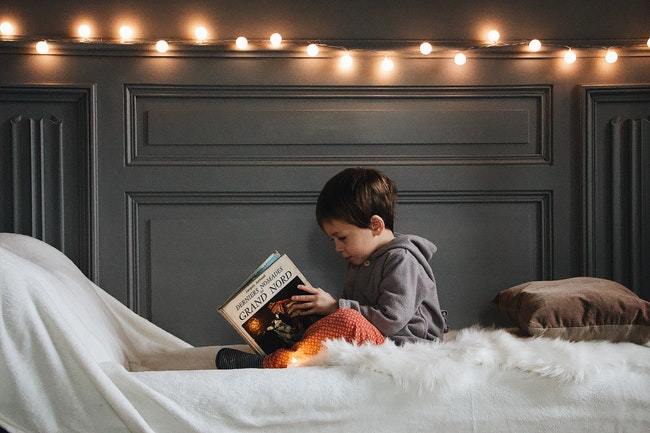 Image Credit
I was watching a reality show of a popular Korean pop group when an idea suddenly popped in my head. Tada! I will convert a spare room in the ground floor to a family room! It is the perfect time to get a new mattress in winter and the idea is to put it in that spare room so that when any member of the family just want to lay down to play, read or just sleep, there's something to lay down on.
Our family is a large one. We live under one roof. I have four siblings and one is already married. His family, wife and two kids, are also living with us. It is one chaotic household but we have our fun moments. I guess it is my parents' influence on us that we stick together no matter what. We are just fortunate that we have a large, three-storey house. My brother's family lives in the third floor. The rest of us in the ground and second floors. We one spare room in the ground floor which used to be Dad's room. He passed away in March of last year so that room has been unused for more than a year already. I think it's time to make use of it again.
Here are three ideas that I have for that family room.
A big mattress on the corner floor. As I've said, it is for anybody in the family who just wants to lay down. I think it will be used mostly by me and our youngest sister who love to lay down and browse social media. In my case, I love watching clips of my favorite Kpop groups in Facebook.
A huge television on the wall facing the mattress. Netflix is a big thing in our home. We love watching series together. In the beginning of the pandemic, just after our Dad passed away, one way to divert our attention from the grief of losing our Dad was through watching popular Korean drama series. Crash Landing On You and What's Wrong With Secretary Kim were two of the first series we watched in Netflix. It really helped us lessen the grief we were going through that time.
Up until now, we still watch movies, series, and documentaries in that streaming app. It is a very effective tool in passing time especially when in lockdown.
A long fold-in-half table with two desktop computers. I have two nephews. One is turning eight next month, the other is turning four next month as well. The older one love playing Roblox with his schoolmates. My youngest sister also loves playing video games with her school friends. So, two desktops where both can play their video games is another idea that popped in my head while planning the family room.
I am also thinking of bean bag chairs, several throw pillows, blankets, and mellow lights. I will start transforming the room before the nephews' birthdays next month. I can't wait for it to be transformed into our family room!