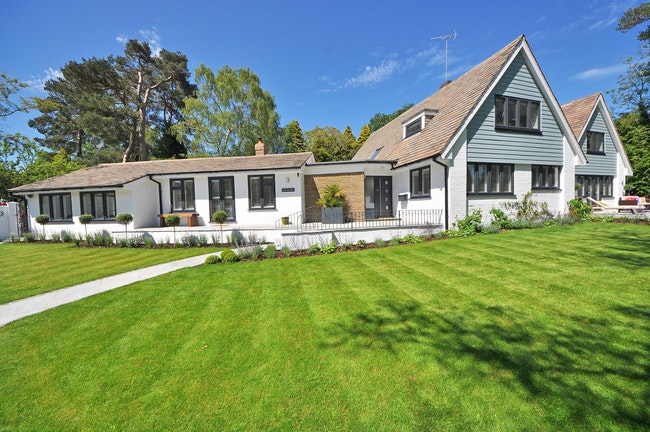 Image Credit
Over the winter, your backyard can become somewhat neglected. You probably aren't using it as much, so you don't pay as much attention. On top of that, the colder weather is likely to leave your landscaping looking a little raggedy and it can take a while to recover. When spring starts to arrive and you begin to think about using your backyard more, it's a good time to think about getting it ready in time for summer. You won't necessarily be able to make it look beautiful right away, but you can definitely start to clean up and prepare the space for the summer months.
Do the following things to get your backyard ready in time for summer and you'll be able to enjoy everything that it has to offer.
Start By Tidying Up
Your backyard might look a bit of a mess after the winter months. It can end up covered in various debris or maybe you even have various furniture, tools, and other things that have been left lying around. If you've experienced storms over the winter, it might have caused a mess in your backyard, too. So the first thing that you can do is tidy up and start putting things in their rightful place. There might be some things that you choose to get rid of if you no longer want or need them in your backyard.
Pick Up Old Leaves and Branches
One of the reasons your backyard might look pretty messy is that there could be old leaves, branches, and other vegetation lying around. This might be left over from the fall and winter if you haven't had time to clean it up. Collecting it all and throwing it out can immediately refresh your yard and make it look a lot better. You can often use this stuff to make compost or mulch, which you can then use to help grow a beautiful new lawn or garden. But if not, you can use a natural refuse service to take it away.
Clean Paving and Decking
If you have any paving or decking, it can get very grubby during the winter. Fortunately, it's not that hard to start cleaning up and make it look like new again. Take a look at this pavers cleaning guide to help you get started with how to clean your paving. Pressure washing is often the fastest and most effective way of getting everything as clean as you want it to be. You just blast off the dirt, moss, weeds, and other things that might be making your paving or decking look untidy. You can reveal the true color underneath and immediately have a better-looking backyard.
Take Care of Your Lawn
If your backyard has a lawn, you should start to assess its health in spring so you can get it ready for summer. There are lots of things you can do to improve the health of your lawn and help it look good as it starts to get warmer. By the time summer arrives, you can have a beautiful green lawn for your kids to play on, for your dog, or just for you to enjoy looking at.
Some of the things you should be doing include aerating the soil, seeding to fill in any bare patches, and fertilizing to help with growth.
Weed and Prune
When you're dealing with weeds in your backyard, you need to find ways to remove them without harming other plants. You could choose to pull up some weeds by hand or you might use a weed treatment to kill them off. You can also prevent weeds from occurring in different places by, for example, treating your paving or using mulch around your plants. Pruning is a good task for your backyard spring cleaning too. It will allow you to cut back on anything overgrown and can also encourage growth in the plants you want to flourish in the summer.
Fill Out Your Landscaping
Your backyard can look kind of bare after the winter. Hopefully, it starts to regrow when spring arrives, but you might have to give it a helping hand. Spring is the right time to start thinking about planting new things and adding to your landscaping so your backyard will be in full bloom when summer arrives. You might want to replant any plants that didn't last the winter or anything new that has caught your eye.
Get started on cleaning your backyard and you can be prepared for summer, with a relaxing space that you can use however you want.