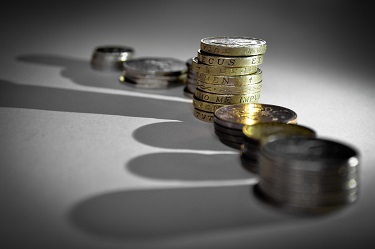 In this consumerist society, it can be extremely easy to get carried away with your disposable income each month. It can even be easy to get carried away with money which you don't have. It is incredibly easy to get items on finance nowadays, and banks are all too happy to offer out loans with interest so high it can only be described as extortion. You may have fallen into this trap in the past and be looking at options like consolidate payday loans just to climb back up the credit score ladder and above the red line. Everyone either knows someone that has been ins this position or has been in the same position themselves – and it is extremely common nowadays. Even though we know it's not worth it, through constant encouragement to spend, and being told we need luxury items – which incidentally we don't need – we are led to the financial hole that many people don't realise they're in until they hit the bottom. Saving and paying debts off is not easy – if it was the banks wouldn't have so many loan options, and no one would need them due to the extensive amount of money in their bank accounts. Alas, that is not the case, and we are encouraged to spend, spend, spend. Here are a few tips to help you keep on top of your spending and take back control of your finances.
Declutter
One of the best ways of not spending money is to throw things that you don't need away. It opens your eyes to how much junk you had in the first place and shows you the extent of how money is wasted by spontaneous purchases. Yes, the sorting hat from Harry Potter World was severely overpriced, yet you said you'd treasure it forever, and now it is collecting dust. It happens to everyone. Your eyes become bigger than your wallet and before you know it you're travelling home with three full bags of things you really didn't need. Those three bags have now become bin bags – and it really gives you a new perspective on purchasing – a perspective that will be invaluable to your savings account.You already have enough things you didn't need – you don't need more.
Change Your Mindset
When it comes to thinking about your money, how do you measure it? By the amount that is in your bank? The amount of your monthly income that is disposable? The amount you owe to debt companies? Whichever way you think of it, it may be time to take on a new perspective. Whenever you're out shopping, think of the price of an item as the number of hours you had to work to earn the amount of money. If you had to work all those hours again just for this item, would you still want it at the end of the shift? If the answer is no, then the item is not worth it. If yes, it still doesn't mean you take it to the counter straight away. You then have to ask yourself if it is something you need or just something you desperately want that is going to collect dust like the previously mentioned Harry Potter souvenir? If it is the latter, you need to put it back on the shelf and walk away. Though out of your comfort zone, you will feel good for doing it. If you are still thinking about it in a few days time, you may be able to justify going back and buying it. But, the chances are that the impulse to buy would have worn out by then, and you will have forgotten all about it. When you are addicted to spending it is not the item that matters, it is the act of paying for something that is so addictive. Controlling that urge is the only thing that is going to help you to start breaking the habit.
Are Sales Actually Bargains?
Sales can be an extreme money grabber for people who like to spend because it is driven into you that you are getting a really good deal. However, at the end of the day, how good is the deal you are getting? You will also save more money by not spending any at all, no matter what the percentage off. Rarely items in sales are things you actually want or need; it is just the excitement of saving a bit of money that people radiate towards. It is important when shopping in a sale to go back to the mindset previously mentioned. The item may have 20% off, but may still cost you two full days at work – is the little bit of money you're saving really worth it? Probably not.
Hopefully, this has given you some food for thought on how best to go about curbing your urge to spend and helping you to keep your pennies in your wallet, rather than in the hands of the commercial world.