You work from home and this makes you the envy of your friends and family. They imagine that as they endure rain drenched streets thronging with bustling commuters, over crowded trains and buses or the quotidian agony of rush hour, you're warm and cosy at home. They envisage you sipping coffee and watching daytime TV idly contemplating the prospect of maybe getting some work done and turn green at the gills with envy. Unfortunately, they view your situation through rose tinted glasses. They fail to realize that when you work from home, time is money and that your livelihood depends on your ability to wring every drop of productivity from your every waking hour. Unfortunately, even the hardest working and most organized of us can have trouble mastering the art of staying productive while working from home. Indeed, many of us unknowingly hinder our own progress by making ill informed choices in our home work space. While it's a rookie error to think that you can be productive from your sofa or your bed, even those of us who take great pains to set up dedicated work spaces in our own homes can make unwitting mistakes that can hinder our productivity.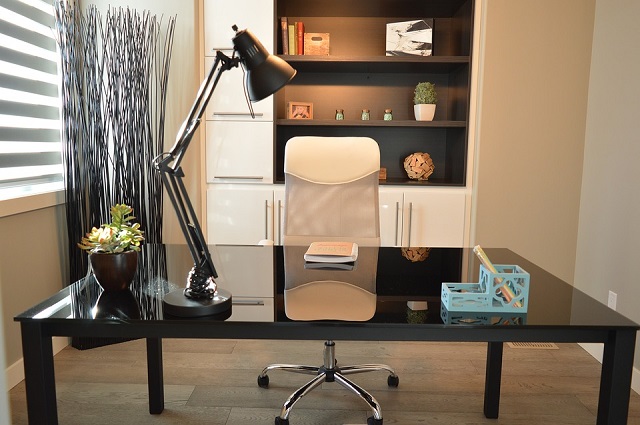 Image Link
Here are some ways in which your home office or workspace may actually be hurting your productivity rather than helping it. Here are some ways in which your working environment may have you at a disadvantage and what you can do about it.
It's not isolated enough
The home is riddled with distractions that are like a magnet to the creatively frustrated mind or to those who are drawn to procrastination like a moth to the flame. If you're not careful within a few hours you may have washed all the dishes from breakfast, cleaned the kitchen, made the beds, packed tomorrow's lunches for the kids and rearranged your sock drawer into color order… But gotten staggeringly little work done. While it's important that telecommuters don't become hermits, it's equally important that their workspace is insulated from the distractions of the home and all who live therein (it's extremely hard to be productive while following the plot of the movie your partner's watching in the next room or while your kids rack up body counts on Call of Duty). Your home office should be secluded from the rest of the home and soundproofed if possible. If you have a basement that's currently only used to store a scant few possessions you're letting a great opportunity pass you by. Check out www.HelitechOnline.com/waterproofing for advice on how to seal and waterproof your home to transform it from a dark and dank space into a fully functioning room. Even something as simple as a closed door can help you to maintain the necessary psychological barrier between living space and workspace that is necessary for productivity. It's better still if your office space requires the climbing of a set of stairs to create a sense of transition that will allow you to subconsciously shift from home mode to work mode.
The temperature is wrong
Believe it or not, there is a temperature range for peak productivity. If you're struggling to focus on your work but are unsure of why then it may be that the temperature is to blame. A 2006 study by Helsinki University of Technology found that workplace productivity peaks between 69.8 and 71.6 degrees Fahrenheit (21-22 degrees Celsius). You may not think that the ambient temperature can have much effect on your productivity but in controlled conditions studies showed that typos fell by 44% in this temperature "sweet spot" and that employers saved 42 per worker, per hour in real terms.
The lighting is inadequate
As well as ambient temperature, lighting can also play a large part in productivity. When there is too little of it, productivity tends to suffer. In fact, a study by Phillips showed that raising light levels increased productivity by 8% and reduced accidents by 52%. Likewise, natural light is proven to be more conducive to productivity than its artificial counterpart. Even the colors you put on the walls of your home office can affect your productivity. Most home offices are decorated in neutral whites and grays but there's evidence to suggest that a more colorful palette can increase alertness and productivity. Blues and greens can help to reduce stress levels while reds and oranges can engender cognitive stimulation.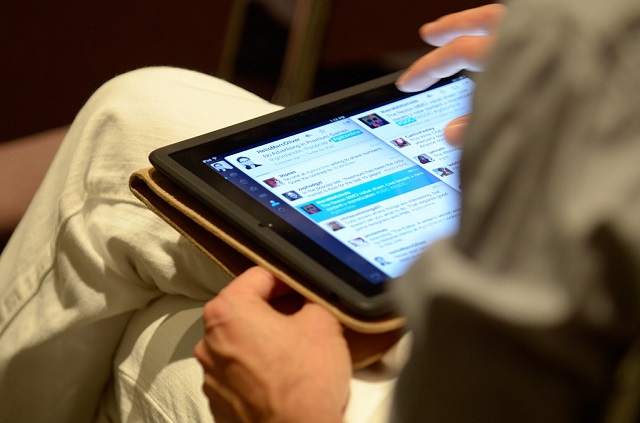 Image Link
There are too many distractions
There's a place for distraction (we'll discuss that shortly) but it must be carefully managed and deferred to "break times" in which you allow your brain to take a rest. Your home office must have a strict delineation between work spaces and rest spaces and your work spaces should be completely free of any distractions. Thus, your work computer should be carefully calibrated to help you with your work. Install software to block your access to distracting websites and apps while keeping your phone or tablet in a nearby drawer for down time.
You don't have a think space
When you work from home, every work day is a marathon rather than a sprint. Trying to run a marathon is impossible if you come out of the gate sprinting and try to maintain that pace. Thus, your brain needs rest periods to recalibrate or you'll waste valuable time and energy running on empty and getting frustrated. As such your home office should incorporate a "think space" to allow you to take your mind of work and just… think. This area should have comfortable seating, art and motivational posters, music and books. And, hey, if you want to take 5 minutes to play Candy Crush Saga, nobody's going to judge you! Just make sure you're back in "work mode" by the time you get back to your desk.
You lack plant power
Whether we're "outdoorsy" in nature or not, we're naturally predisposed to be happier and more productive when we're in close proximity to nature. That's why so many offices are decorated with lush plants. They're more than just an aesthetic measure, they're proven to increase productivity and job satisfaction by up to 15%. If your workspace is looking a little too spartan, it might benefit from the presence of any one of these oxygen giving plants which will thrive indoors and brighten up the room!