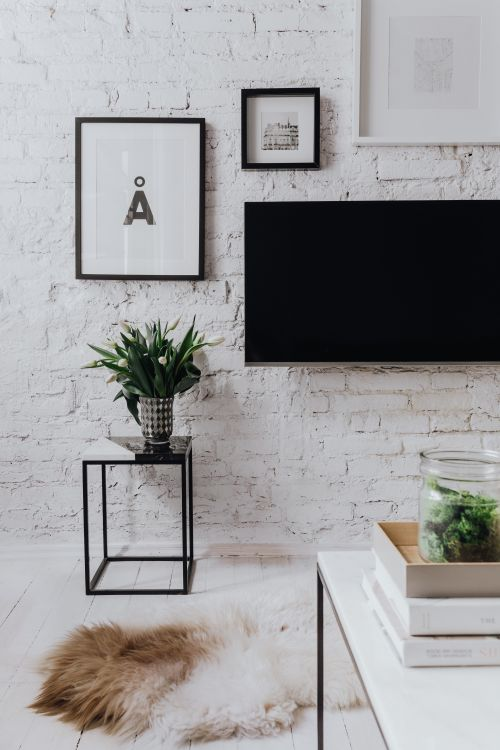 Image Credit: Kaboompics
Neutrals are often touted as the best way to bring light and airiness into your house, but they can also be very dull to look at. Like a hotel suite or a rented apartment, neutral colors often wash away personality and interest in favor of cleanliness. But there is a better way.
The first thing you should do is get rid of anything beige. Beige is never a good color and it tends to wash out everything around it. If you want neutral colors you still need to be bold with your choices. Beige is a non-choice. So is magnolia.
Which Neutral Colors Should You Choose?
In recent years Scandi minimalism has really taken off as people focus more on the essentials. With these schemes, a bright white paint is always going to work. White reflects a lot of light and gives you a lovely bright room. Unlike shades of cream and beige, white lifts furniture and makes the room look bigger; beige tends to hug furniture which is cozy but not very attractive.
But white isn't the only neutral color. Grey might be gradually going out of fashion now but a very pale grey or even something bolder is still a good way to achieve a neutral background. Get the right shade and grey can actually feel very warm but it will still allow your furniture to stand out. Plus, if you want to add a pop of color, grey will make it really stand out. And if you want to go a step further, black bathrooms are now a thing and the color could quickly spread to other rooms this year or next.
How Can Furniture Complement the Room?
If you are going for a very neutral palette, you should not restrict yourself to very dull and average furniture. The problem with minimalism and restricted palettes is that it naturally draws you to the details there are. This is great when you have truly crafted a piece, but not so perfect when your furniture is badly designed.
When you look at a designer furniture selection, you should be looking out for perfect detailing that draws the eye. You might also like to think about the materials you pick out. Just because you want to stick to limited colors doesn't mean you can only go for one material, so mix up leathers, metals, fabrics and soft furnishings to bring texture to the room.
Can I Add a Pop of Color?
Yes! Neutral schemes are more often than not crying out for a pop of color somewhere in the room. It could be a bunch of flowers on your dining table or a quirky light in the living room. Colored glass vases are a great idea because they will cast beautiful rainbows onto your white walls throughout the day.
Having a completely neutral room is a very bold move because you need to find a focal point to draw the eye. You might think that adding a little color is cheating but actually, this is the best way to draw attention to the otherwise neutral scheme.