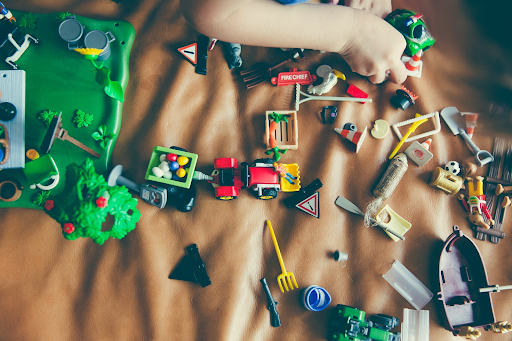 Photo Credit
Our homes are our havens – where we retreat from the troubles of the world outside and find our security and stability in life. We expect to be secure and comfortable, and in good health in our own homes. But the truth is, our houses are filled in invisible hazards that can threaten our health and make us ill – and we invite them in all the time. Dangerous chemicals are a threat to the health of our families, and yet they are hiding in innocuous household objects we don't think twice about using. These substances are things we rub shoulders with every day, and never suspect that they may be the cause of various allergic symptoms that increase our risk of many cancers and birth defects in our children.
The introduction of toxic substances comes in many forms and the worst offenders are hiding in plain sight – from cleaning products to children's toys and the paint on our walls.
If your home suddenly seems not as safe? Don't panic. Identify the problem areas outlined below and you're well on your way to making your home a safer place to live.
The Scent of Danger
We all want our homes to smell pleasant and fresh, so sales of air fresheners, plug-in room deodorizers, and scented candles are at an all-time high – but although they may smell sweet, a lot of them are not so good for you and your family's health. Most scented candles are made from paraffin wax, which is derived from petroleum. Therefore, it emits carcinogens (or toxic chemicals) such as toluene and benzene. The same is true from sprays and plug-ins, which can also contain formaldehyde and VOCs (Volatile Organic Compounds) like nitrogen dioxide. So look into more natural ways to scent your home – either source natural beeswax or soy candles or you can use essential oils in many different ways – adding some to a square of muslin and tucking behind the radiator, buying a diffuser or even dabbing some on a lightbulb can all keep your home smelling great without the chemical hit.
Colour Me Green
The way we choose to decorate our homes can also mean introducing harmful chemicals into our living environments. Most mass-market paint brands contain VOCs as well. These give qualities such as shelf-life and spreadability to commercial points, but they also keep releasing for up to five years after application, so it's worth hunting down the increasing numbers of non-VOC paints that you can now buy. Similarly, carpets and rugs are coated with chemical compounds both in the glues and dyes that make up the item and some that are applied after manufacture, such as flame retardants or stain guards. The problem is most acute when they are new, so if you've just redecorated, you could have unwittingly introduced chemicals into the environment. Again, it is possible to source carpets and rugs which use natural dyes and are VOC-free. The Green Label Plus scheme shows those carpets and rugs which emit a lesser amount of chemicals. The chemical release is generally worse in the first 72 hours after a carpet is fitted, so if you can, consider letting it air out in an open space for 24 hours prior to fitting. For those rugs already installed, you can actually help prevent the build-up of harmful chemicals and allergens by vacuuming regularly with a cleaner that has a HEPA filter installed. Choose non-toxic rug cleaners – natural substances such as white vinegar, baking soda and cornstarch are really effective ways to get rid of a lot of stains and spills. It's also wise to have visitors and family remove their shoes before coming into the house, which prevents dirt, pesticides and other nasties from tracking into the house and carpeting.
Your Child's Toys
It's not nice to think that the things you give your kids to play with could be harming them, but a lot of plastic toys produced for children are made of a substances called PVC (polyvinyl chloride), which is a known carcinogen, and is often coated in worse offenders such as phthalates to make it flexible. Although some of these compounds have been banned in some countries, forms of them can still be found in some toys, especially those manufactured in places like China. The chemicals can disrupt the natural production of hormones in the body. So try to opt for wooden toys where ever possible, and read labels carefully.
Dangerous Tech
We all know the lessons about letting our children spend too long glues to phones, laptops and tablets, but it seems it's not just what they're watching on YouTube that we need to be concerned about. Slowly, electronics manufacturers are trying to phase them out, but some devices still contain various chemical substances such as triphenyl phosphate, which acts as a flame retardant but can release gasses when your device heats up. And if you still have a printer at home, it could be releasing ozone, a substance that can be an irritant for your nose and lungs and trigger conditions such as bronchitis or asthma. The best idea is all around is to limit the use of computers in the home as far as possible, especially at night time, when the blue light they emit can disrupt the hormones that regulate our sleep and give out electromagnetic fields that can also be harmful.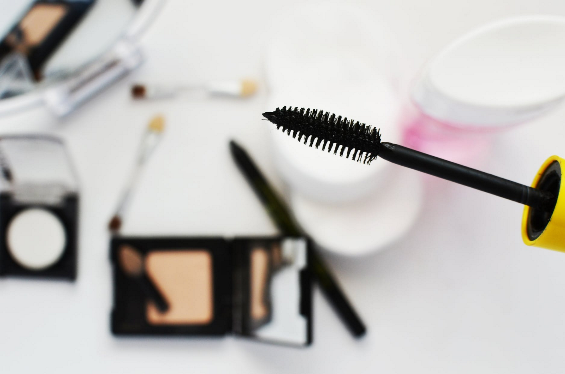 Photo Credit
The Price of Beauty
When it comes to our beauty products, some of the worst offenders can be found lurking in our makeup bags and bathroom cabinets. They can have far-ranging effects, from causing skin irritation, allergies, hormone disruption, links to some cancers and even neurological problems – and we add them to our skin each and every day. Thankfully, finding natural alternatives has become a lot easier in recent years, as demand has risen for natural, effective alternatives to everyday products. As the options have increased, the price has also lowered, meaning that natural beauty is more viable than ever before. Brands such as Neal's Yard Remedies and Rahua are producing great products derived from organic and natural ingredients, so there are lots of easy alternatives out there that don't compromise on the luxury element.