The Mediterranean is home to a number of beautiful, picturesque landscapes. Among these, Crete stands out at one of the most breath-taking. Greece's biggest island is home to a number of things that we think of as being characteristically Greek. From the eponymous Greek salad to feta cheese, even the famous mythical Minotaur, Crete has inspired many of the defining features of Greek civilisation.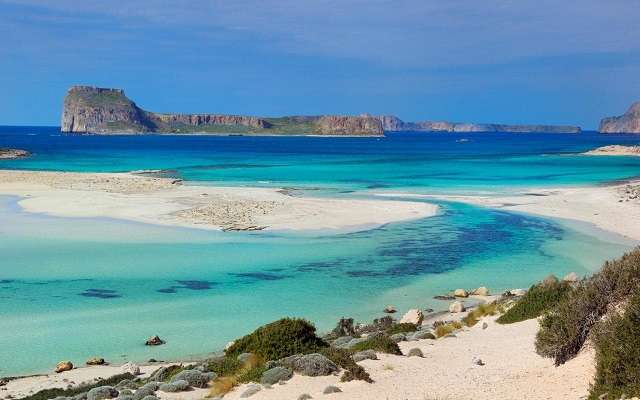 While the Greek mainland is home to a large number and diverse array of culturally and historically significant sites, the island of Crete still retains a great deal of its original atmosphere. Being an island separated from the mainland, Crete has not had the same kind of cultural evolution as the rest of Greece. This makes Crete much more traditional in many ways, and it is a large enough island to support a culture that is subtly different to most of Greece.
There are several reasons why you should consider visiting Crete next time you are in the mood to take a Mediterranean holiday. Here are just three of the best reasons to visit Crete at least once in your life.
An Ancient Capital and Home of the Minotaur
The legend of Theseus and the Minotaur is one of the most famous from Ancient Greece. The Minotaur was the bane of Minos' (the King of Crete) rule over the island. The Minotaur was imprisoned in a labyrinth beneath the King's castle but demanded a yearly sacrifice of 14 people, seven young men, and women. Theseus, the son of the King of Athens took exception to the arrangement. He sailed to Crete and defeated the Minotaur. Using a thread, as suggested to him by Ariadne, the Cretan princess, Theseus was able to find his way back out of the labyrinth again.
Needless to say, the actual story is a lot better than that summary! The whole tale is set in the ancient city of Knossos. In fact, this is Europe's oldest city and today is an archaeological site well worth visiting. Knossos was the centre of the Minoan civilisation, to which King Minos belonged. It is a truly fascinating experience to see the ruins of this mythical city and to compare the famous legend with the historical site.
Knossos is also located near to Crete's largest city, Heraklion, making it a really fantastic day trip to take. Most schoolchildren in the UK will study the Ancient Greeks at some point. If your children are learning about Ancient Greece and the Greek myths, this is a really wonderful opportunity to make their learning a little more interactive.
Tropical (But Friendly) Waters
If there is one thing that the Mediterranean region is known for, it is the idyllic coastlines. When we think of glistening golden sands, dampened by the rhythmic tidal flows of deep blue waters, it is the Mediterranean that most of us are imagining. Crete is renowned for the beauty of its mountains and cliffs, but these are far from the only types of landscape the island has to offer.
There is a long list of beaches on Crete. And really, you can't go wrong with picking one! Even if you arrive at a beach that isn't to your liking, there is a whole coastline of alternatives! One beach that does deserve a special mention is Matala. Matala contains a network of caves that housed a group of free-spirited hippies during the 1960s. Speaking of which, the caves and cliffs that mark the Cretan coastline are worth exploring themselves.
An Authentic Villa Experience
If you are planning on staying in one of Crete's urban centres, and you want to make sure that you are bang in the centre where the action is, then like most European cities, you will be looking at Hotels or Airbnbs for accommodation. However, while Crete is a pretty big island, it is small enough that transporting yourself around it is nice and easy. It's not so small that you can travel everywhere on foot, but it is small enough that you can stay in an authentic, relatively rural villa, while still having easy access to the major towns and cities on the island.
There are a number of holiday companies who offer Villas in Crete, among them Blue Villas, which have these villas in Crete. Blue Villas is one of the best established and most popular. Their villas are perfectly situated to balance the remoteness and privacy of a rural setting, with access to the more modern trappings that Crete has to offer.
Greece is a very popular holiday option. The unique cuisine, culture, and history make Greece one of the most enriching places to visit, but the island of Crete remains somewhat overlooked. Crete is, as some islanders like to joke, more Greek than Greece. If you are fascinated by this place, and the myths and legends it has spawned, you should definitely consider visiting Crete.