There is a reason why majority of houses in this side of the world has a written reminder on their garage doors that says "Do not block the driveway". Some car owners are careless on where they park their cars. In times when you are in a rush due to an emergency, you cannot take your car out because another car is blocking the garage door or driveway.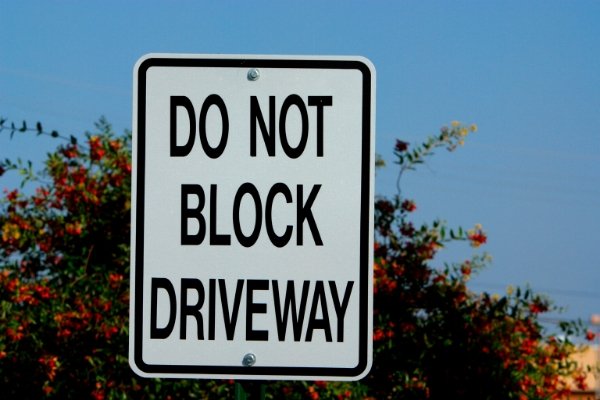 Let me tell you of the same predicament we are always in. Our house is in a busy street. Our neighbor is a dentist and the front of his house is converted into a dental clinic. Naturally, when he has a number of regulars come in for their appointments, parking space becomes a problem. We often find a car parked in front of our driveway even when we already put a "no parking" sign and a "do not block the driveway" warning sign in front of the house. It is a lot of hassle when we need to go out. I have to go find the car owner for the car to be removed so we can go take our own SUV out.
When my Dad was alive, he was our guard. Since he always parked himself near the door, when he would hear a car parking, he'd go and check to make sure it's not parking in front of the driveway. He's very protective of our residence he was the one who put up the signs. He even went and get driveway sealing to make sure we are safe when our vehicles are being driven out of the garage.
It is a good thing that my Dad trained our dogs to bark when a car or a motorcycle is parking in front of our house. Now, we know when to go out to check. I already talked to the dentist next door. I told him to gently tell his regular patients to park somewhere else and not on our driveway. He already told his regulars but there are still some who would ignore the reminder on our garage door. I told the dentist next door that next time one of his patients would park on our driveway and the car is blocking our path when we need to go out, I'd call a towing company to get the car towed.